Meth Rehab
San Diego Addiction Treatment Center
Healthy Life Recovery is dedicated to helping those who struggle with addiction. Our Meth Rehab in San Diego is equipped to ensure our patients have the best care possible. Our doctors and clinical specialists work one-on-one with patients to form an individualized treatment plan.
Methamphetamine addiction has grown alongside the opioid epidemic in the United States. However, because fewer people overdose on meth than heroin and other powerful opioids it hasn't garnered the same type of social and political response. Despite this, meth addiction can be just as harmful to individuals as opioid addiction.
Meth addiction can fly under the radar because people on meth often appear to be functioning well. They may seem alert, and energetic and perform well in a workplace environment. Meth use can also help to cover up alcohol abuse and other co-occurring drug addictions by helping a person bounce back from hangovers.
Sadly, this effect can keep people in their addiction by delaying their inevitable crash to rock bottom. Meth is extremely addictive and the longer a person uses the drug, the more likely they are to become physically and psychologically addicted to it. The long-term effects of methamphetamine use range from brain damage to heart disease, respiratory issues, and even kidney failure. There are also a host of psychological effects that come along with extended meth use. Some of them include paranoia, depression, memory loss, and anhedonia.
At our San Diego Addiction Treatment Center, we know that change is not made easily. People who have become addicted to methamphetamines and other drugs often don't know how to live without them. The thought of living without meth might make them depressed or even suicidal. At
Healthy Life Recovery, our meth rehab program shows our clients that living a life in recovery from addiction is far more fulfilling than a person active in their addiction could possibly imagine. Through our meth rehabilitation, our expert staff can show you how to have fun without drugs and alcohol.
We address the underlying causes of addiction. By examining the issues that the addict sought to overcome with methamphetamines, we can introduce healthy alternatives. We teach our clients how to use coping skills and supportive communities to help them deal with drug cravings and learn to live a Healthy Life.
In a 2017
study
, the National Survey on Drug Use and Health (NSDUH) reported that 1.6 million Americans had used Methamphetamines in the past year. An estimated 964 thousand people were diagnosed with Methamphetamine Use Disorder (MUD) in 2017 and the number is growing.
Methamphetamine Use Disorder or Methamphetamine addiction is determined by how meth usage affects a person's life. People who become clinically addicted to Meth report an inability to keep up with responsibilities at work, school, or in their personal life. They also often have faced legal consequences for their addiction and medical issues related to meth use.
Meth Rehab & Addiction Treatment
There are many options to choose from once a methamphetamine addict decides to reach out for help. Most people enter into a meth rehab and start with medical detox. They then move on to an inpatient or outpatient treatment program. This is typically followed up with an aftercare program that will include support groups and a continuing care program.
To effectively treat drug addiction, a variety of treatments should be utilized. The most successful treatments for meth addiction incorporate psychotherapy, support groups, and medication.
Psychotherapy for Meth Addiction
Therapy
plays an important part in meth rehab and in helping an addict to recover. By teaching a person who has become dependent upon methamphetamines to interact with their environment more healthily,
Cognitive Behavioral Therapy (CBT)
can reduce the amount of "triggers" that lead an addict to use meth.
Many people relapse after a thirty-day treatment program because they could become physically sober when using meth wasn't an option. But as soon as they were released back into their old environment, they found the urge to use was just as strong as ever.
These relapse-prone addicts need to learn to moderate their expectations in life to avoid becoming frustrated and stressed out when things don't go their way. By delving into the deep dissatisfaction with life that typically accompanies addiction, a person can take steps to be more at ease with their environment and those around them.
Support Groups for Meth Addiction
Support Groups are a large part of meth rehab, they are the key to lasting recovery from addiction. The benefits of
Therapeutic Communities
in treating Substance Abuse Disorders have been recognized by the medical community. These support groups have been historically useful in fostering accountability and moral support for addicts in recovery dating back almost a hundred years.
Many people are aware of organizations like Alcoholics Anonymous, but other groups have cropped up to offer new options for people looking for other ways to surround themselves with a support system. Groups like Crystal Meth Anonymous, SMART Recovery, and Secular Organizations for Sobriety (SOS) offer support groups that aren't as focused on spirituality.
Medication for Meth Addiction
Many treatment programs also offer medication to help ease withdrawal symptoms and reduce cravings for recovering meth addicts. However, there is no specific medication designed specifically to treat methamphetamine addiction.
Addiction medicine specialists will often prescribe benzodiazepines or other anti-anxiety medications during the recovery process in order to treat the symptoms of restlessness and irritability that can accompany meth withdrawals. An anti-depressant called Bupropion is sometimes used to help combat the meth cravings that a person in recovery might experience. Other medications may be used to assist the patient in sleeping through the night and fighting panic attacks as necessary.
Most methamphetamine users will be familiar with the experience of the crash that follows a meth binge. This is the first stage of the detox process and usually lasts just a couple of days. However, this is only the first stage of withdrawal symptoms.
The symptoms of withdrawal from methamphetamines are usually longer than the withdrawal from other drugs. Most symptoms will fall off after about three weeks, but some can continue for over a month. The worst symptoms begin about three days after the last usage and can include depression, anxiety, and severe fatigue.
During the entirety of the detox process, the person who is attempting to quit meth will have intense cravings for the drug. Because a person will likely desire or attempt to use meth to soothe their symptoms, a professionally- monitored medical detox is always recommended.
Healthy Life Recovery's Meth addiction treatment program offers an inpatient alternative. The treatment facility provides all the support and resources the patient suffering from addiction might need for an efficient recovery. The inpatient treatment offers individual therapy, group therapy, and medication management when needed.
Residential treatment consists of 24/7 care while staying in the facility. The duration of this program usually lasts about 30 days and further assistance can be provided at an outpatient rehab center.
Outpatient Treatment
for Meth Addiction
Our San Diego Outpatient Meth Rehab is a good choice for people who cannot completely walk away from their professional and familial obligations. While participating in an outpatient rehab program, recovering methamphetamine users typically live in a sober living facility, or back at home with their family. They spend 5 to 8 hours a day participating in group counseling, individual therapy, and other supportive activities.
Intensive Outpatient Programs provide structure and support for people stepping down from inpatient rehab. During the outpatient process, our clients will be able to work through their experience with Post-Acute Withdrawal Symptoms (PAWS) and get support from psychological professions for any issues that they may encounter in early sobriety.
Think you may have an issue with drug addiction?
Do you know what the most commonly abused stimulants are? In this guide, we'll talk about them and what you can do to quit them.
read more
Dr. Sanjai Thankachen graduated from Adichunchanagiri Institute of Medicine in 2000. He completed his residency in psychiatry in 2008 at Creedmoor Psychiatric Center in New York. Dr. Thankachen is currently working with Pacific Neuropsychiatric Specialists in an outpatient practice, as well as working at multiple in-patient psychiatric and medical units bringing his patients the most advanced healthcare treatment in psychiatry. Dr. Thankachen sees patients with an array of disorders, including depression, bipolar illness, schizophrenia, anxiety, and dementia-related problems.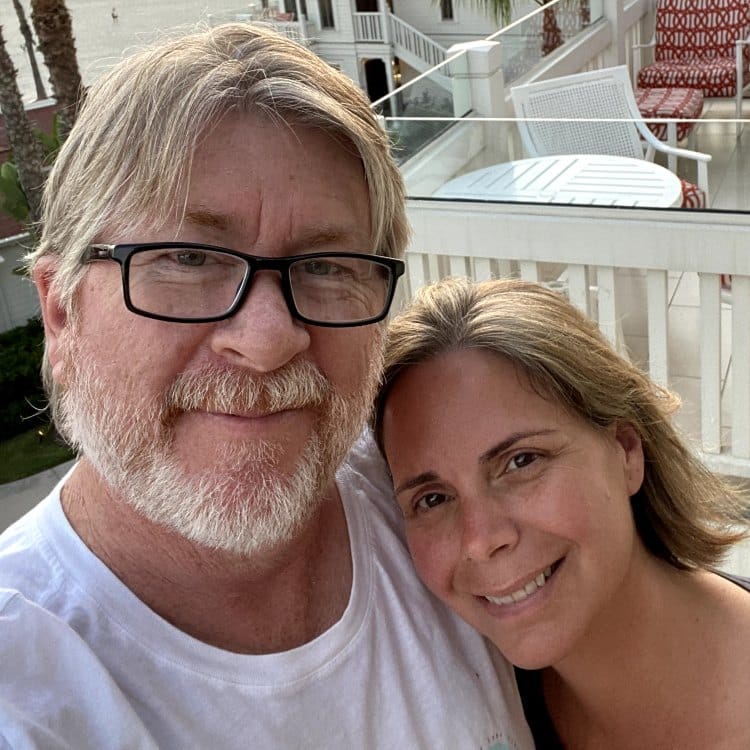 Edited for Clinical Accuracy By:
Sean Leonard is a board-certified psychiatric nurse practitioner. He received his master's degree in adult geriatric primary care nurse practitioner from Walden University and a second postmaster specialty in psychiatry mental health nurse practitioner from Rocky Mountain University. Sean has experience working in various diverse settings, including an outpatient clinic, inpatient detox and rehab, psychiatric emergency, and dual diagnosis programs. His specialty areas include substance abuse, depression, anxiety, mood disorders, PTSD, ADHD, and OCD.