Therapy
San Diego Addiction Treatment Center
The core philosophy at our
addiction treatment center
is to care for the whole body, mind, and soul.
A healthy life starts with a healthy body. We believe that one of the best ways to reconnect with your body is to use it to its fullest potential.
Drug use hijacks the
central nervous system
and the pleasure and reward functions of the brain. Physical activity can be one of the most effective ways for the brain to begin to experience pleasure without drug use. Physical fitness is one of the primary ways to reduce overall vulnerability to negative emotions. It also fosters a sense of discipline and helps addicts to gain structure in their life.
At Healthy Life, we offer a variety of activities daily to keep you fit and engaged. Challenge yourself with exciting surf breaks, find your zen with yoga and never skip leg day. Join us to find your highest level of functioning; physically, mentally, emotionally, and spiritually.
Dialectical Behavior Therapy
Dialectical Behavior Therapy (DBT) was originally developed by Dr. Marsha Linehan to treat individuals with Borderline Personality Disorder, chronic suicidal behavior, and an established history of unresponsiveness to treatment.
DBT brings together the concepts of acceptance to change as a means of encouraging effective behavioral choices and increasing the potential to achieve goals. This therapeutic approach has been adopted to treat substance abuse disorders where drug use is seen as a form of self-harm.
Addicts with weak methods of coping and an inability to regulate their emotional state are at a very high risk of relapse. Furthermore, addicts frequently have long histories of relapse and are unresponsiveness to multiple treatment attempts.
DBT is a proven therapeutic modality for treating substance abuse as well as other mental disorders.
DBT focuses on:
Mindfulness
Emotional Regulation
Interpersonal Effectiveness
Distress Tolerance
A recovering addict who can live without judgment, be present with their emotions, cultivate meaningful relationships and cope with the stress of the world around them is a person who will succeed in recovery. We are excited to share this knowledge with you!
Cognitive Behavioral Therapy
Cognitive distortions are thought patterns that are negative or false,
e.g. the belief that if you are experiencing a craving, the only solution is to use drugs. Other examples of cognitive distortions are all-or-nothing thinking, overgeneralization, emotional reasoning, and jumping to conclusions.
Cognitive Behavioral Therapy (CBT) skills help to recognize and modify problematic behaviors that have led to relapse and exacerbated drug use in the past. Learning to identify and modify this destructive thinking is a cornerstone of long-term sobriety.
(Un) Reasonable Thoughts
Many addicts in early recovery don't understand their maladaptive patterns of thinking, rather they only know how they feel. Using CBT, clients gain the ability to recognize the beliefs and thoughts that can cause relapse and any number of other types of emotional distress. This is achieved through a collaborative effort between therapist and client. CBT is a practical approach that can be integrated into a client's life outside of our addiction treatment center.
Negative thoughts and emotions no longer need to be a barrier to your success. CBT is a well-studied treatment approach with great success and it is waiting for you here at Healthy Life Recovery.
Every client at Healthy Life is assigned a therapist whom they meet with for weekly 1 hour sessions.
Individual sessions are useful to further explore concepts and topics from group therapy sessions on a more personal level.
Clients have the opportunity to receive feedback and guidance from their individual therapists to increase efficacy in their recovery. Individual sessions are therefore more tailored to each client's specific strengths and needs.
In individual sessions, you can expect a caring and dynamic clinician to work directly with you to identify what is working and what needs to change.
Individual therapy is a collaborative process. Your therapist is not there to judge, condemn, or advise. Their goal is to help you maintain motivation, cope with emotional distress, and ultimately arrive at your most effective self. Our clinical team brings years of experience and multiple treatment perspectives to offer you the best chance of sustained recovery.
Addiction often strains family relationships to a point where they may feel
irreparable
.
The National Council on Alcoholism and Drug Dependence
calls addiction a family disease due to its impacts on family stability.
Families experience increased mental, physical and financial stress with an addicted family member.
Denial on the part of both the family and the addict can become a major problem as all parties attempt to cope with the increasing level of chaos in their lives. All parties eventually develop ineffective coping methods. It can feel as though the entire family system has become consumed by the issue. Without proper guidance, often nobody knows how to proceed.
Familial Side Effects
Codependency and enabling are two primary issues that are addressed in family therapy. Parents frequently do not understand how to support their addict child without inadvertently supporting their addiction. Families fear that their loved one will die and they struggle to detach with love. An inability to maintain boundaries can lead to addictive behavior continuing for much longer.
Codependency can frequently manifest as constant worry about your loved one's drug addiction, an inability to regulate your mood independent of a loved one, misplaced anger, and low self-esteem due to neglecting your own self-care.
There Is Hope
Enabling behavior can be just as dangerous. Enabling behavior manifests as financially supporting an addict, making excuses or justifications for addict behaviors, pretending as though everything is normal even though it isn't, even using drugs with your loved one.
No one is ultimately to blame. Everyone has things to learn and at our San Diego addiction treatment center we want to show you the best way forward. At Healthy Life, we also recommend that family members attend support groups such as Al-Anon, Nar-Anon, or CODA.
Family therapy can help restore healthy dynamics. Through family sessions, addicts and their families learn effective communication and are given a platform to express their fears and frustrations. Family therapy with our licensed clinicians allows our clients to rebuild relationships with healthy boundaries and proper education. We place an emphasis on the value of family relationships as an important factor in psychological health for both the client and their family members.
We work with you and your family to ensure healing. Positive treatment outcomes increase substantially when family therapy is included. Families that are involved in the treatment process are also a valuable tool to ease reentry into society. As active addiction can negatively affect the family, so can recovery incite innumerable positive effects.
Dr. Sanjai Thankachen graduated from Adichunchanagiri Institute of Medicine in 2000. He completed his residency in psychiatry in 2008 at Creedmoor Psychiatric Center in New York. Dr. Thankachen is currently working with Pacific Neuropsychiatric Specialists in an outpatient practice, as well as working at multiple in-patient psychiatric and medical units bringing his patients the most advanced healthcare treatment in psychiatry. Dr. Thankachen sees patients with an array of disorders, including depression, bipolar illness, schizophrenia, anxiety, and dementia-related problems.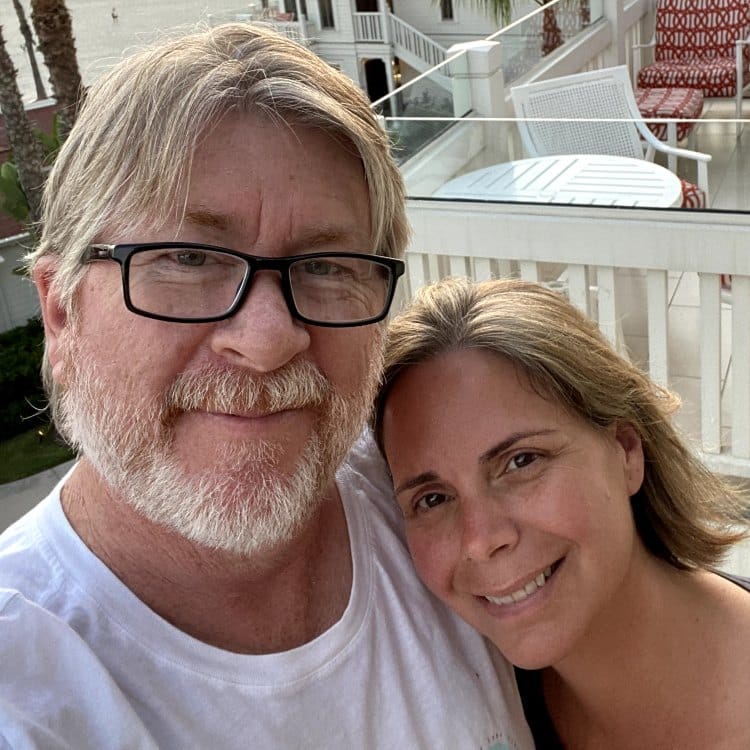 Edited for Clinical Accuracy By:
Sean Leonard is a board-certified psychiatric nurse practitioner. He received his master's degree in adult geriatric primary care nurse practitioner from Walden University and a second postmaster specialty in psychiatry mental health nurse practitioner from Rocky Mountain University. Sean has experience working in various diverse settings, including an outpatient clinic, inpatient detox and rehab, psychiatric emergency, and dual diagnosis programs. His specialty areas include substance abuse, depression, anxiety, mood disorders, PTSD, ADHD, and OCD.