Sober Living in San Diego
San Diego Addiction Treatment Center
Sober living homes associated with our
San Diego Rehab
offer an environment that is incredibly important in early recovery. Sober living environments are places where a client can live with other recovering individuals in an alcohol and drug-free living situation. Living with people who have similar life experiences can be a major step toward long-term recovery. Individuals who recover while living in a substance-free zone significantly lower the chances of relapse.
San Diego sober living homes help clients find work and develop healthy hobbies to replace the toxic behaviors associated with a substance use disorder. Residents learn the importance of fellowship, responsibility, and accountability in a sober living facility. They are also able to bond with their peers from treatment. Residing in sober living helps residents improve mental health, remain focused on their sobriety, and avoid temptations.
Sober living facilities are most beneficial to individuals who:
Completed a detox program
Completed residential treatment
Attend outpatient treatment
Have been recently incarcerated
Are seeking a sober, structured environment that is a non-treatment alternative
Expectations
Our partner sober living facilities in the San Diego area are equipped with live-in house managers. House managers enforce house rules, administer drug tests, and monitor the residents on a day-to-day basis. Treatment programs provided in recovery homes often include engaging in a 12-step program together. A caring and sympathetic support structure are integral to building relationships and establishing accountability with other addicted individuals and mentors.
Although sober living homes are not primarily treatment-oriented facilities, there are specific rules and guidelines that residences must abide by. These guidelines are typically posted in an accessible area to everyone. Sanctions can vary from being lenient or strict, depending on the rule. They can also differ depending on the specific resident.
Residents of sober living homes are expected to:
Remain drug and alcohol-free
Comply with drug and alcohol testing
Pay their rent and expenses
Submit documented paperwork often of the treatment they are involved with
Engage in self-care, perform chores, do their own shopping and buy their own food
If you or a loved one may be experiencing substance abuse, Healthy Life Recovery is here to help you reach sobriety. We can refer you to one of our sober living partner programs to assist you in preventing relapse and enable you to enjoy a sober lifestyle. By joining a sober living home and participating in a 12-step program, you will never be alone during your journey to recovery.
Take a Virtual Tour of Some of Our Sober Living Homes
Experience the comfort and support of our sober living environments through our virtual galleries. Each home is a sanctuary of recovery, designed to foster the well-being and sobriety of its residents. Browse through the images to see where a commitment to sober living takes shape in tangible, nurturing spaces.
Dr. Sanjai Thankachen graduated from Adichunchanagiri Institute of Medicine in 2000. He completed his residency in psychiatry in 2008 at Creedmoor Psychiatric Center in New York. Dr. Thankachen is currently working with Pacific Neuropsychiatric Specialists in an outpatient practice, as well as working at multiple in-patient psychiatric and medical units bringing his patients the most advanced healthcare treatment in psychiatry. Dr. Thankachen sees patients with an array of disorders, including depression, bipolar illness, schizophrenia, anxiety, and dementia-related problems.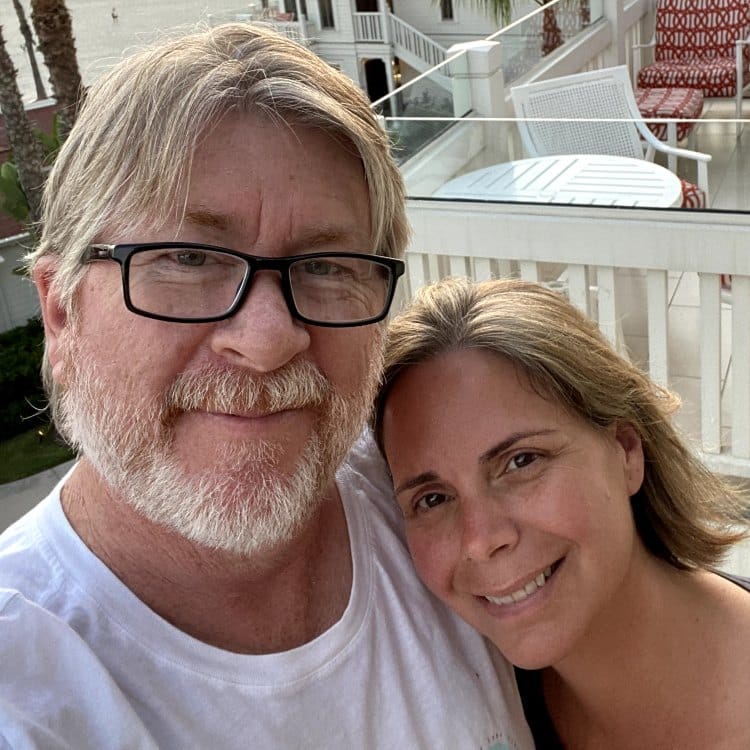 Edited for Clinical Accuracy By:
Sean Leonard is a board-certified psychiatric nurse practitioner. He received his master's degree in adult geriatric primary care nurse practitioner from Walden University and a second postmaster specialty in psychiatry mental health nurse practitioner from Rocky Mountain University. Sean has experience working in various diverse settings, including an outpatient clinic, inpatient detox and rehab, psychiatric emergency, and dual diagnosis programs. His specialty areas include substance abuse, depression, anxiety, mood disorders, PTSD, ADHD, and OCD.