Medication-Assisted Treatment
Addiction Treatment Center in San Diego
Benefits
Benefits Of Medically Assisted Treatment
"Medicated-Assisted Treatment (MAT) is the use of FDA- approved medications in combination with counseling and behavioral therapies to provide a 'whole-patient' approach to the treatment of substance use disorders. Research shows that a combination of medication and therapy can successfully treat these disorders, and for some people struggling with addiction, MAT can help sustain recovery."
At Healthy Life, you will be treated by a
team of medical professionals
including a Behavioral Health Specialist as well as a Psychiatrist with decades of experience helping people recover from addiction. Our MAT program in San Diego is used to help ease the discomfort and pain of withdrawal symptoms. Medication-assisted treatment is an effective strategy in preventing relapse and encourages you to remain in rehab to complete the program and gain long-lasting recovery.
What are the Benefits of Medication-Assisted Treatment?
Addicts in recovery sometimes require medication to regulate mood and manage cravings that are common early in the process. Medication-assisted treatment can be an important stepping stone on your journey to control cravings and help prevent relapse. MAT has been shown to increase retention in treatment, decrease relapse, and increase the ability of patients to acquire and maintain employment. The goal of Medically Assisted Treatment is not to substitute one chemical dependency for another. Instead, we aim to mitigate withdrawal symptoms and balance the body's chemical composition.
This gives our clients a fighting chance to restructure their behavioral patterns and get to the root causes of their addictions. When combined with behavioral therapies like Cognitive Behavioral Therapy (CBT), Dialectical Behavioral Therapy (DBT), or another form of individual or family therapy. MAT has been proven to contribute to a sustained recovery from drug and alcohol addiction.
Clients are regularly assessed by the medical team at our addiction treatment center. This day-to-day assistance will give you the head start you need on your journey toward recovery.
What Types Of Medications Are Used in Medication Assisted Treatment?
Buprenorphine (Sublocade)
This FDA-approved medication works as an "antagonist" against opioids. It blocks the narcotic effects of opioids like heroin, oxycodone, hydrocodone, and fentanyl. It helps clients to mitigate cravings and the symptoms of opioid withdrawal. It has been proven to increase the success rate of behavioral therapies. It allows addicts to focus on recovery and concentrate on their counseling sessions.
Naltrexone
This is another FDA-approved medication that is used to treat alcoholism and opiate addiction. It is administered as a daily pill or as a monthly injection (Vivitrol). It works by blocking the opioid receptors in the brain which curtails the feelings of euphoria and sedation created by opiates and alcohol. Naltrexone has been proven to reduce cravings for alcohol and drugs.
Vivitrol
Vivitrol is a non-addictive prescription medication that is given to patients once a month through an injection. Vivitrol has been proven to prevent relapses in people recovering from opioid and alcohol addiction. Vivitrol blocks the opioid receptors in the brain and is highly effective when coupled with psychological addiction counseling.
Acamprostate
Acamprosate is another FDA-approved medication that is used to prevent relapse and encourage abstinence from alcohol. When an alcoholic becomes physically dependent on alcohol, it changes their brain chemistry. Acamprosate works to restore the chemical balance in the brain. This normalization of brain chemistry has been proven to lessen the effects of
post-acute withdrawal symptoms
.
Get Help Today At Healthy Life Recovery
Our expert team of professional clinicians is waiting to assist you on your path to recovery. We offer an
intensive outpatient program (IOP)
to provide recovering addicts and alcoholics with the tools they need to maintain everlasting sobriety.
Dr. Sanjai Thankachen graduated from Adichunchanagiri Institute of Medicine in 2000. He completed his residency in psychiatry in 2008 at Creedmoor Psychiatric Center in New York. Dr. Thankachen is currently working with Pacific Neuropsychiatric Specialists in an outpatient practice, as well as working at multiple in-patient psychiatric and medical units bringing his patients the most advanced healthcare treatment in psychiatry. Dr. Thankachen sees patients with an array of disorders, including depression, bipolar illness, schizophrenia, anxiety, and dementia-related problems.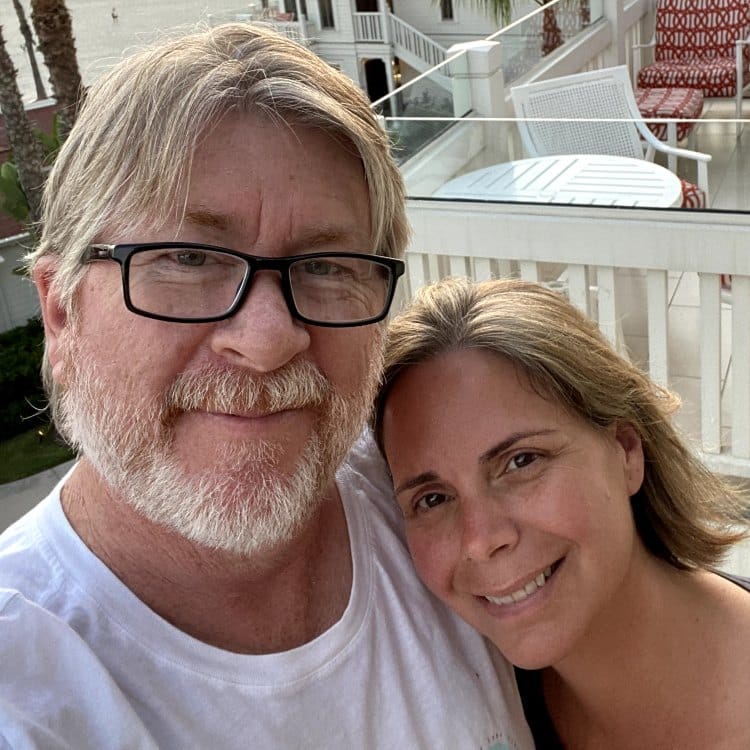 Edited for Clinical Accuracy By:
Sean Leonard is a board-certified psychiatric nurse practitioner. He received his master's degree in adult geriatric primary care nurse practitioner from Walden University and a second postmaster specialty in psychiatry mental health nurse practitioner from Rocky Mountain University. Sean has experience working in various diverse settings, including an outpatient clinic, inpatient detox and rehab, psychiatric emergency, and dual diagnosis programs. His specialty areas include substance abuse, depression, anxiety, mood disorders, PTSD, ADHD, and OCD.
Location
1010 Turquoise St.,
San Diego, CA 92109