Best Rehabs in California
San Diego Addiction Treatment Center
California is home to hundreds of drug and alcohol rehabs making it one of the top destinations to find treatment. Rehab centers in California offer different levels of care including detox, inpatient, and outpatient treatment. These specific levels vary in duration and amount of treatment provided.
Rehab is an important step into finding long-term recovery. Drug and alcohol rehabs provide an environment away from substances and a safe place to heal. Rehab allows for the individual to be removed from triggers and focus on a new life of recovery.
Therapy is provided at drug and alcohol abuse rehabs to learn new coping mechanisms and avoid relapses. Medication is typically used on an as-needed basis depending on diagnosis and symptoms.
Drug & Alcohol Abuse in California
Drug and alcohol abuse is a common occurrence among adults throughout California.
Eight percent
of Californians met the criteria for substance use disorder and 6% met the criteria for abuse or dependence on alcohol in 2016.
Despite the stigma surrounding drug and alcohol abuse, this is a mental illness and not a choice. Addiction does not discriminate and needs to be treated to find recovery. Of the Californians who did attend a treatment program, 85% of them attended an outpatient program.
How Rehab Can Help with Recovery
There are many types of treatment to help individuals recover from drug and alcohol addiction. Rehabs generally used evidence-based therapy to help find recovery. The golden standard of therapy for drug and alcohol addiction treatment is Cognitive Behavioral Therapy (CBT). CBT is a type of psychotherapy that focuses on changing thought and behavior patterns to break the cycle of addiction.
Rehab patients can learn how to:
Develop new coping skills
Reconnect with family and friends
Break the cycle of addiction
Factors to Consider for Treatment
Treatment centers provide different services, amenities, and specialties. Addiction can affect each individual differently and can begin to affect physical and emotional health. Rehabs realize the individuality of people's addiction and generally specify treatment to individual needs.
Insurance can be a factor when considering where to go to treatment. Facilities can be in-network with specific insurances or can not accept insurance at all. Give the rehab center a call to verify insurance benefits and get an understanding of what treatment may cost.
A specialty that drug and alcohol rehab centers may have is dual diagnosis. Dual diagnosis means that the center can treat substance abuse that occurs with a mental health disorder. Learn what the drug and alcohol rehab specializes in and has strengths treating to decide what treatment center will best fit.
Look for Rehab Centers with a High Success Rate
Every rehab center measures its success rates differently, but often there are signs that indicate a successful experience throughout treatment.
To look for a successful rehab:
Reduced amount and frequency of drug and alcohol abuse
Improved employment or education
Improved relationships with family, friends, and loved ones
Do They Offer Long-Term Programs?
Rehab centers offer different levels of care that vary in length. An inpatient treatment center usually includes detoxification and 24/7 care with medical and clinical staff. Inpatient facilities usually last between 30-90 days and patients stay on-site to receive care.
Outpatient treatment centers have patients attend groups and therapy but do not live on-site. This program is usually broken down into three different types: Partial hospitalization (PHP), Intensive Outpatient (IOP), and Outpatient. An outpatient program can provide long-term care and this environment allows for a slow transition to normal life.
Do They Offer Individualized Care?
Individualized care usually involves a treatment plan that is a collaborative effort between the medical team, clinical team, and the patient. This kind of treatment plan helps to ensure that all of the patient's needs are met. A standard treatment plan may not be the best fit for everyone, so having the ability to customize treatment can be helpful in finding long-term recovery.
Consider Healthy Life Recovery
Healthy Life Recovery offers a long-term outpatient program that focuses on customizing a treatment plan to fit individual needs. Healthy Life offers individual therapy sessions, group sessions, evidence-based therapy, and holistic methods of treatment to help clients with their overall wellbeing.
In addition to helping with drug and alcohol abuse, this program also offers dual diagnosis treatment. Dual diagnosis is when an individual has been diagnosed with a substance use disorder and a mental health disorder that are present at the same time. The most effective treatment for dual diagnosis is to treat the two conditions at the same time.
If you or a loved one are struggling with an addiction to drugs or alcohol, reach out to Healthy Life Recovery today. Our team can answer any questions you may have and give you a better understanding of our program.
The Top 10 California Rehab Centers
1010 Turquoise St., San Diego, CA 92109
Healthy Life Recovery is a dual diagnosis outpatient located in San Diego that is customized to fit the needs of patients. The treatment program can last for as little as 30 days or up to one year. This program offers sober living, medication-assisted treatment, and outpatient treatment for those struggling with drug and alcohol abuse.
Mental Health Center of San Diego
960 Grand Ave., San Diego, CA 92109
Mental Health Center of San Diego is a mental health treatment center that creates specific tracks based on which mental health disorder is being struggled with. The treatment program offers individualized treatment plans, evidence-based treatment, and support for aftercare.
3400 Irvine Ave. Suite 118, Costa Mesa, CA 92660
Opus Health is a dual diagnosis inpatient treatment center that offers detox, residential, women's rehab, and medication-assisted treatment to those struggling with drug and alcohol abuse.
718 4th St., San Rafael, CA 94901
Bayside Marin Treatment Center specializes in treating first responders, veterans, licensed professionals, and the LGBT+ communities for drug and alcohol abuse.
67580 Jones Road, Cathedral City, CA 92234
Banyon Palm Springs treatment center offers a residential, detox, partial hospitalization, and faith in recovery program.
3250 Country Rose Cir., Encinitas, CA 92024
AToN Center is a luxury rehab that offers detox and residential treatment.
39000 Bob Hope Drive, PO Box 1560, Rancho Mirage, CA 92270
Betty Ford Centers offers a full continuum of care starting at detox and going to outpatient and sober living.
3189 Pullman St., Costa Mesa, CA 92626
Newport Academy is an adolescent residential and outpatient program with locations throughout Northern and Southern California.
2621 University Ave., San Diego, CA 92104
Pathfinders of San Diego offers residential, sober living, and permanent supportive housing for men struggling with drug and alcohol abuse.
1950 17th St. #150, Santa Ana, CA 92705
Cornerstone has a 20 home system including residential detox, extended care, monitored residential, and sober living homes. This program also offers an outpatient treatment center in Santa Ana.
Dr. Sanjai Thankachen graduated from Adichunchanagiri Institute of Medicine in 2000. He completed his residency in psychiatry in 2008 at Creedmoor Psychiatric Center in New York. Dr. Thankachen is currently working with Pacific Neuropsychiatric Specialists in an outpatient practice, as well as working at multiple in-patient psychiatric and medical units bringing his patients the most advanced healthcare treatment in psychiatry. Dr. Thankachen sees patients with an array of disorders, including depression, bipolar illness, schizophrenia, anxiety, and dementia-related problems.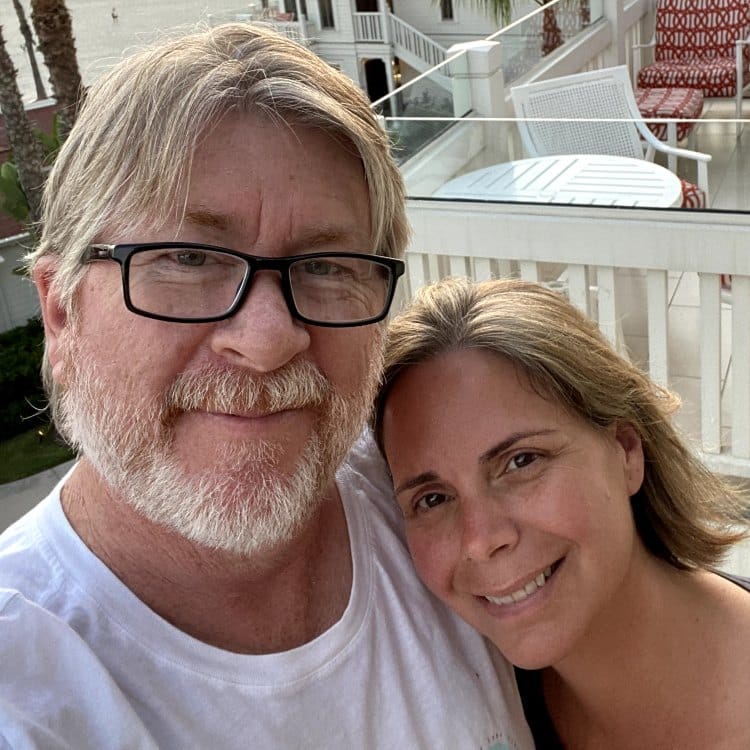 Edited for Clinical Accuracy By:
Sean Leonard is a board-certified psychiatric nurse practitioner. He received his master's degree in adult geriatric primary care nurse practitioner from Walden University and a second postmaster specialty in psychiatry mental health nurse practitioner from Rocky Mountain University. Sean has experience working in various diverse settings, including an outpatient clinic, inpatient detox and rehab, psychiatric emergency, and dual diagnosis programs. His specialty areas include substance abuse, depression, anxiety, mood disorders, PTSD, ADHD, and OCD.
Location
1010 Turquoise St.,
San Diego, CA 92109