San Diego Rehab
Addiction Treatment Center in San Diego
Drug & Alcohol Rehab in San Diego
When looking for help with drug and alcohol addiction, it is essential to consider the level of care you will receive at a recovery center. Several different types of treatment encourage rehabilitation and prevent relapse. At Healthy Life Recovery, we are dedicated to giving you the best treatment available. We know the challenges you face won't be easy to overcome. However, by remaining in our addiction program, you will begin to see improvement in your life.
Our San Diego addiction center is located in beautiful Southern California, where picturesque views surround our facility. Our treatment plan includes setting achievable, short-term goals for our patients that will build into lasting recovery. The tools, insights, and expert information we provide you with are vital to your success.
The National Institute on Drug Abuse (NIDA)
has defined addiction as "a chronic relapsing brain disease that is characterized by compulsive drug seeking and use, despite harmful consequences." Addiction to drugs and alcohol changes the chemicals in the brain so that it is nearly impossible to quit "cold turkey." It is for this reason that entering a rehab program is vital to overcoming a substance use disorder. Addiction is now characterized as a medical condition, and it needs to be treated like any other disease. Our San Diego rehab can help you or your loved one overcome this.
Signs indicating addiction include:
An uncontrollable urge to use every day.
Consume more than originally planned.
Must have the substance nearby, or buy it even when it is unaffordable.
Continues using drugs even if it causes stress and difficulty with work or personal relationships.
Begins to isolate from everyone.
Experiences withdrawal symptoms
Develops unusual and high-risk behaviors.
Acknowledging a substance use disorder is the first step towards long-term addiction recovery. Not everyone can see that they have developed an addiction. The treatment process will often begin with family members staging an intervention. Once an addict admits their need for help with their alcohol or drug addiction, a search can begin for a rehab center that will provide the best services for the individual's unique needs. No person who has struggled with substance abuse has the same experience as another. Our treatment program in San Diego includes our specialists working with patients one-on-one throughout their stay.
Overcoming addiction depends on the effort and work that is put into the recovery process. Throughout the program, patients will build strong relationships and form a recovery community that will help the process of gaining a sober lifestyle.
Healthy Life Addiction Treatment Options
Treatment options for patients depend on a variety of factors; this includes the type of severity and the effects of addiction on an individual. Once these have been identified, several possibilities become available.
The Four Pillars Of Everlasting Sobriety
We have found unprecedented success treating relapse prone addicts. We accomplish this by establishing a foundation for recovery rooted in healthy and sustainable life habits.
The holistic treatment stigma can lead to individuals not receiving complete addiction treatment. Holistic methods can help with the mind, body, and soul.
read more
Dr. Sanjai Thankachen graduated from Adichunchanagiri Institute of Medicine in 2000. He completed his residency in psychiatry in 2008 at Creedmoor Psychiatric Center in New York. Dr. Thankachen is currently working with Pacific Neuropsychiatric Specialists in an outpatient practice, as well as working at multiple in-patient psychiatric and medical units bringing his patients the most advanced healthcare treatment in psychiatry. Dr. Thankachen sees patients with an array of disorders, including depression, bipolar illness, schizophrenia, anxiety, and dementia-related problems.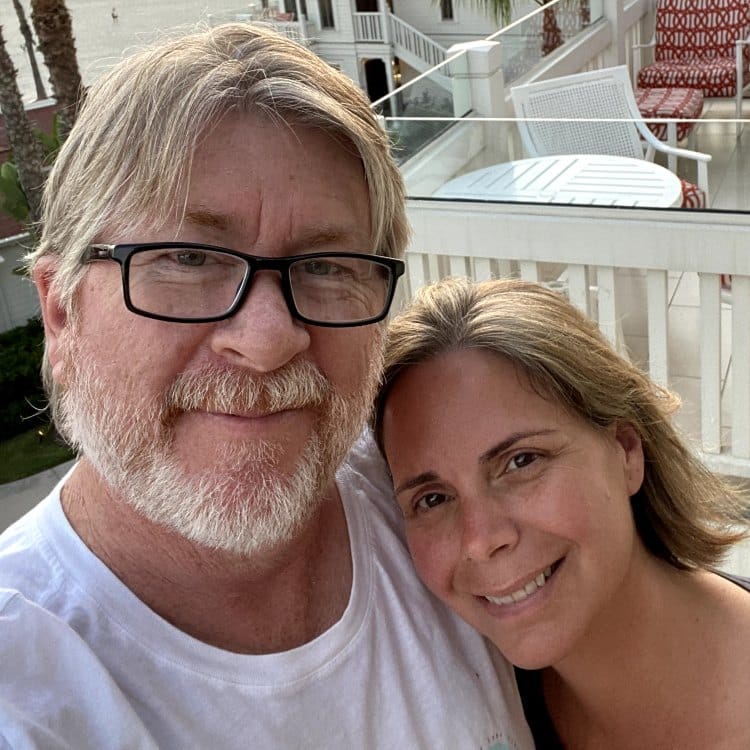 Edited for Clinical Accuracy By:
Sean Leonard is a board-certified psychiatric nurse practitioner. He received his master's degree in adult geriatric primary care nurse practitioner from Walden University and a second postmaster specialty in psychiatry mental health nurse practitioner from Rocky Mountain University. Sean has experience working in various diverse settings, including an outpatient clinic, inpatient detox and rehab, psychiatric emergency, and dual diagnosis programs. His specialty areas include substance abuse, depression, anxiety, mood disorders, PTSD, ADHD, and OCD.
Location
1010 Turquoise St.,
San Diego, CA 92109