Dual Diagnosis
San Diego Addiction Treatment Center
Dual Diagnosis Programs in San Diego
At Healthy Life Recovery, we help those suffering from
substance use disorders
(SUD) and mental health issues. When these two conditions happen simultaneously, it is referred to as Dual Diagnosis. In many instances, one condition triggers the other. Dealing with addiction is already hard enough, especially when your addictive disorder coincides with mental health issues. Our dual diagnosis treatment center in San Diego can help you live a healthy life and reach long-term recovery.
Causes Of Substance Abuse & Mental Health Issues
Although one condition does not directly cause the other, they have a significant influence on each other. For example, someone with depression may turn to drugs and alcohol to cope with their mental condition.
On the other hand, an individual who is battling a SUD may start to show signs of a mental illness. These mental disorders, as well as addiction, may interact with environmental and genetic influences.
Mental Health Disorders Often Seen With Substance Abuse
According to the
American Medical Association
, around 50% of people with severe mental disorders are affected by substance abuse. Additionally, of those diagnosed with a mental condition, about 30% use either drugs or alcohol. Some common mental health disorders that are seen along with substance abuse include:
Anxiety: Trouble concentrating and breathing, feeling on edge, headaches, tiredness, irritable, muscle tension.
Depression: Loss of interest in usual things, weight changes, lack of energy, feeling useless and hopeless.
Bipolar Disorder: Extremely irritable, feeling euphoric, increased energy, rapid speech and thoughts, impulsiveness, anger.
Possible Signs And Symptoms
Both alcohol and drug addictions as well as mental health issues have their own symptoms. These symptoms ultimately affect the individual's everyday normal functioning. It may be hard for them to relate to others and handle the difficulties life throws at them. Symptoms will vary by each cause due to the many combinations of occurring disorders that could exist. Both issues must be treated, or the other condition not taken care of can worsen.
Possible signs that indicated someone might have a mental illness and substance abuse problem include:
A sudden change in behavior
Withdrawal from previously enjoyed activities, or friends and family
Needing drugs to function
Increase in tolerance to drugs or alcohol
Putting yourself in a dangerous situation to obtain drugs and alcohol
The overall best way to approach dual diagnosis treatment is by using the integrated intervention. This technique is when a medical professional gives attention to both conditions equally. To fully treat both present issues, it is important to understand and address all of the issues. This is where dual diagnosis treatment comes into play. The combination of the two conditions present can be very wide, and it is important to address them from the start.
At Healthy Life Recovery, dual diagnosis treatment begins with addressing a patient's drug or alcohol abuse as well as the underlying mental illness. Then, a detox process is needed to clear the body of all substances. Following a successful detox program, inpatient rehabilitation or a sober living home is typically the biggest factor in the treatment process. A safe, supportive environment helps eliminate any temptations during treatment and increases the odds for long-term recovery.
Psychotherapy is another successful part of integrated treatment. This allows the individual to explore the idea of what causes their difficulties and how to overcome them. There are individual or group therapy options to learn coping skills that will help the person achieve recovery. In some cases, medication-assisted treatment (MAT) can be beneficial for mental health issues.
Possible therapiesinvolved in treatment include:
Coping skills and strategies to minimize or stop substance abuse
Basic education on mental disorder and related problems
Learning strategies for change and decision-making
Identifying what provokes substance abuse
Social skills training to strengthen relationships
Transitional care is the next step. This can include outpatient rehab, where an individual can still receive care outside of a rehabilitation center. Making the transition to outpatient rehab is extremely important in the success of recovering from addiction and mental health issues.
Dual Diagnosis Outpatient Rehab
If you or a loved one may be suffering from substance abuse or mental health problems, start by educating yourself.
Addiction education
can also teach you about the recovery process and different substance abuse treatment options. The more you learn and know, the better you will be able to recover or support their recovery process. Finding the treatment program and treating two separate conditions at once can be overwhelming. With the proper dual diagnosis treatment, it is possible to overcome both of these disorders.
At Healthy Life Recovery, we make sure the addiction treatment you receive addresses both conditions in order for a successful recovery. Our rehab facility in San Diego provides a safe and caring environment to overcome your problems and live a fulfilling life. Become independent and end the battle with substance abuse and mental health issues by giving us a call today.
Mental Health-Related Blogs
Transcranial Magnetic Stimulation (TMS) is a noninvasive procedure that uses magnetic fields to stimulate nerve cells in the brain, intending to improve symptoms of conditions such as major depression. This is achieved without the need for surgery or any invasive techniques​. The procedure involves an electromagnetic coil placed against the scalp, which creates a magnetic field that stimulates specific brain areas involved in mood control and depression​​.
read more
Dr. Sanjai Thankachen graduated from Adichunchanagiri Institute of Medicine in 2000. He completed his residency in psychiatry in 2008 at Creedmoor Psychiatric Center in New York. Dr. Thankachen is currently working with Pacific Neuropsychiatric Specialists in an outpatient practice, as well as working at multiple in-patient psychiatric and medical units bringing his patients the most advanced healthcare treatment in psychiatry. Dr. Thankachen sees patients with an array of disorders, including depression, bipolar illness, schizophrenia, anxiety, and dementia-related problems.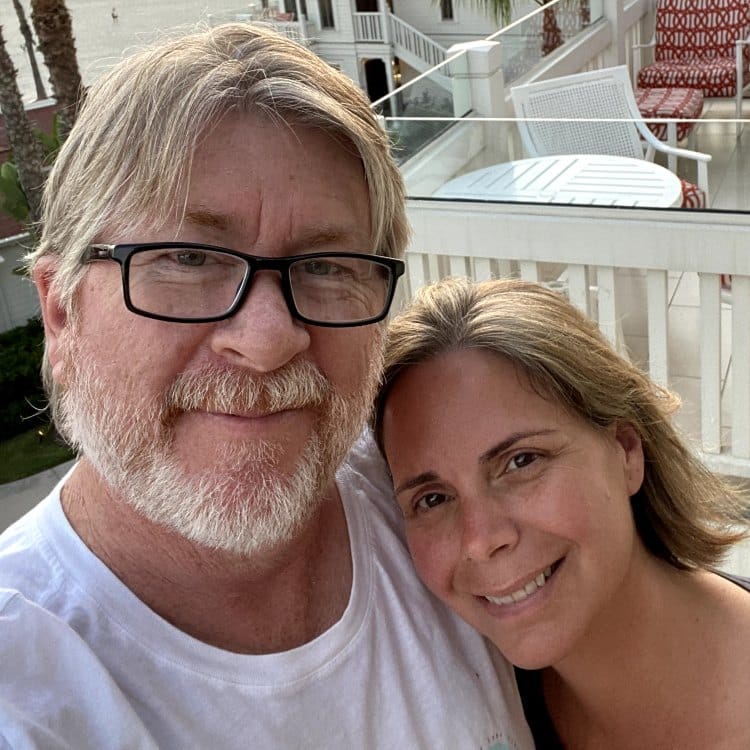 Edited for Clinical Accuracy By:
Sean Leonard is a board-certified psychiatric nurse practitioner. He received his master's degree in adult geriatric primary care nurse practitioner from Walden University and a second postmaster specialty in psychiatry mental health nurse practitioner from Rocky Mountain University. Sean has experience working in various diverse settings, including an outpatient clinic, inpatient detox and rehab, psychiatric emergency, and dual diagnosis programs. His specialty areas include substance abuse, depression, anxiety, mood disorders, PTSD, ADHD, and OCD.