Prescription drug misuse and abuse have been described as an epidemic across the country.
It is a substance use disorder that knows no boundaries of race, age, gender, or income level. Every year, 16.3 million Americans 12 years and older misuse prescription medications2.
Taking a medicine in a way that is different from what the doctor prescribed is called prescription drug misuse. The most commonly misused medications are opioids, depressants, and stimulants.
Taking a medicine that was prescribed for someone else can be seen as prescription misuse. Even taking a larger dose than prescribed can be prescription drug misuse. Taking medication in a different way than prescribed or for the purpose of getting high can be seen as prescription drug misuse.
The Facts Behind Prescription Drug Misuse
A common misperception is that prescription drugs are safer or less harmful to the body than other kinds of drugs. However, there is a range of short- and long-term health consequences for each type of prescription drug misused.
Prescription drugs are designed to treat a specific illness or condition but can affect the body in other ways that can be uncomfortable and dangerous. Side effects can be more severe when prescription drugs are not taken as prescribed or are used in combination with other substances.
Statistics on Medication Misuse
Prescription drug abuse is insidious and widely misunderstood. Surveys show that young adults are the heaviest users and abusers, but older people are still subject to misuse and addiction.
Certain factors, including gender, age, health, and occupation, may contribute to a higher prevalence of developing problems with prescription drug abuse. Although the exact cause of prescription drug abuse is unknown, genetics, the presence of mental health disorders, and life experiences can increase the risk. 
Every medication has some risk for harmful effects, sometimes serious ones. Doctors and dentists consider the potential benefits and risks to each patient before prescribing medications. When prescription drugs are misused, they can be just as dangerous as drugs that are made illegally4.
Before prescribing a drug, health providers consider weight, length of prescription, medical conditions, and other medications. Misusing prescription drugs may overload the body and the nervous system. Prescription drug misuse can also increase the risk for dangerous drug interactions that can cause seizures, coma, or even death.
If medication is used correctly, doctors can understand how long medication will take to dissolve in the stomach, release to the blood, and reach the brain. If prescription drugs are misused, they can alter the way the drug reacts in the body and lead to an increased risk of overdose.
Crushing and inhaling medication can cause immediate effects. If taken orally and as prescribed, OxyContin releases slowly over a 12 hour period. The effects of nasal use can increase the risk for addiction and overdose.
Prescription Drug Misuse & Its Impact on Youth
Although prescription drug misuse can harm anyone, these impacts can be particularly harmful to a developing adolescent brain and body. Our brains continue to develop until we reach our early to mid-twenties3. During adolescence, the prefrontal cortex further develops to enable us to set priorities, formulate strategies, allocate attention, and control impulses.
The brain's outer mantle also experiences a burst of development. This can help with sophisticating the process, abstracting information, and understanding rules, laws, and codes of social conduct. Drug use impacts perception, a tool adolescent brains are actively trying to cultivate and can fracture developing neural pathways.
Additionally, as our brains are becoming hardwired during adolescence, the pathways being reinforced are the ones that stick. If those pathways include addiction, the impact may lead to life-long challenges.
As with any type of mind-altering drug, prescription drug misuse and abuse can affect judgment and inhibition. This kind of drug abuse can put adolescents at heightened risk for HIV and other sexually transmitted infections. Adolescents may begin misusing different kinds of drugs and start engaging in other risky behaviors.
Prevention for Prescription Drug Abuse
Prescription drug abuse may occur in people who need painkillers, sedatives, or stimulants to treat a medical condition. Preventing the use or misuse of prescription medications can help stop the development of an addiction.
Education can be a powerful tool to help adults and teenagers understand the severity and consequences related to prescription medications. One in four teenagers and nearly one in three parents believe that prescription drugs can be used as a study aid6. ADHD medications can commonly be misunderstood as a study aid even when an ADHD diagnosis is not present.
Safe storage and disposal of medications can diminish opportunities for easy access. Two-thirds of teens who misused pain relievers in the past year got them from family and friends. According to the Partnership for Drug-Free Kids, this can make it even more critical to safeguard medicine in the home7.
Monitoring prescription drugs for the potential misuse or abuse and dosage can help reduce the risk of prescription drug abuse8.  Doctors more readily hand out prescription painkillers than they did ten years ago. According to some sources, pharmacists do not frequently check prescription drug registries, which help to identify potential over-prescribing and misuse.
Treatment for Prescription Drug Abuse
Treating prescription drug addiction can be accomplished through the use of psychotherapy. Psychotherapy is also known as talk therapy and is an evidence-based technique used to treat a variety of mental health disorders and addictions. Psychotherapy can be performed on an individual, family, couple, or group basis.
One type of psychotherapy that can help treat prescription drug abuse is Cognitive Behavioral Therapy (CBT). CBT is an evidence-based therapy known as the golden standard for treating mental health and substance use disorders. CBT recognizes that thoughts, behaviors, and emotions are all connected. Changing one with creating a change in the others with CBT therapy.
Depending on the type of prescription drug being abused, withdrawal management may be beneficial for treatment. Medically assisted detox can help with avoiding severe withdrawal symptoms and dangerous consequences.
Find Help for Prescription Drug Abuse
Prescription drug abuse is a common problem throughout the United States. Understanding the signs and symptoms of prescription misuse can help with avoiding developing an addiction. If an addiction to prescription medications develops, treatment can help by providing therapy and medication management if needed.
If you or a loved one is struggling with prescription drug abuse, reach out to Healthy Life Recovery today. Our team can help answer any questions you may have and give you a better understanding of our outpatient program.
Dr. Sanjai Thankachen
Dr. Sanjai Thankachen graduated from Adichunchanagiri Institute of Medicine in 2000. He completed his residency in psychiatry in 2008 at Creedmoor Psychiatric Center in New York. Dr. Thankachen is currently working with Pacific Neuropsychiatric Specialists in an outpatient practice, as well as working at multiple in-patient psychiatric and medical units bringing his patients the most advanced healthcare treatment in psychiatry. Dr. Thankachen sees patients with an array of disorders, including depression, bipolar illness, schizophrenia, anxiety, and dementia-related problems.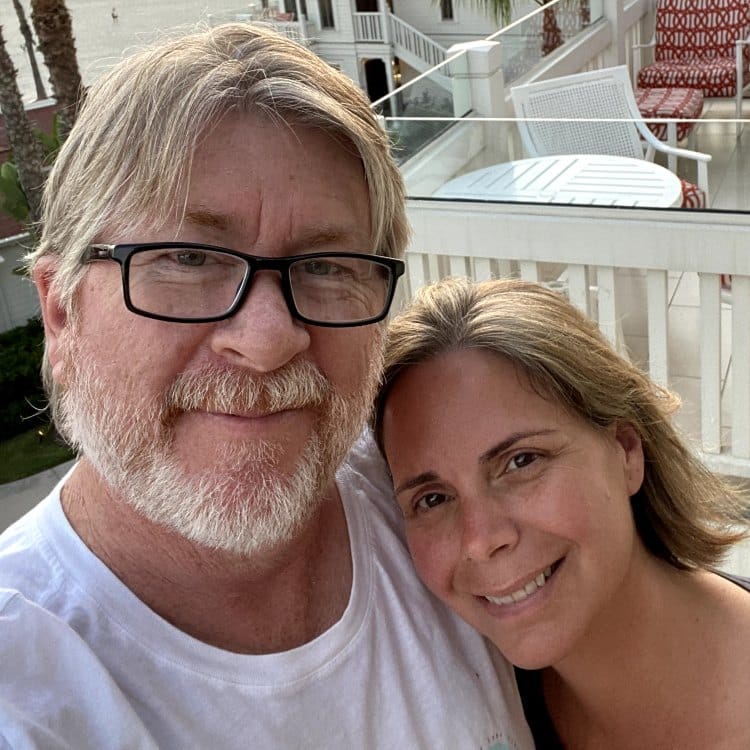 Edited for Clinical Accuracy By:
Sean Leonard is a board-certified psychiatric nurse practitioner. He received his master's degree in adult geriatric primary care nurse practitioner from Walden University and a second postmaster specialty in psychiatry mental health nurse practitioner from Rocky Mountain University. Sean has experience working in various diverse settings, including an outpatient clinic, inpatient detox and rehab, psychiatric emergency, and dual diagnosis programs. His specialty areas include substance abuse, depression, anxiety, mood disorders, PTSD, ADHD, and OCD.