Opiate Rehab
San Diego Addiction Treatment Center
Opiate addiction can be one of the most tormenting issues that any individual can face. Once an addiction has developed, the substance abusers will begin to suddenly notice that their new behavioral habits are consuming nearly all other aspects of their life. Opiates, otherwise known as
opioids
, are part of a specific substance class designed to depress the central nervous system within the body. This includes inducing certain feelings causing a sense of euphoria and extreme relaxation.
A majority of opiate users quickly form a dependency on drug abuse because of the pleasurable and desirable effects this type of substance can cause. There are now a variety of different opiate types that an individual can become addicted to, including prescription opioids. These types have most commonly been seen to be:
Codeine
Morphine
Oxycontin
Percocet
Vicodin
Oxycodone
Regardless of the type of addiction-causing opiate that the individual develops a substance use disorder from, the consequences of the harmful habit can be extensive and occur long-term. This is precisely why it is imperative that action is taken to get the user admitted to an opiate rehab facility that offers the necessary treatment options and proper levels of care.
The case managers and addiction specialists at our San Diego Rehab Centers are highly trained individuals that practice evidence-based methods. These methods are tested and proven to combat withdrawal symptoms as well as teach a variety of relapse prevention techniques.
Opiate Addiction Recovery
Entering Drug & Alcohol Rehab Facility
The intake process of new inpatient or residential rehabs is likely handled a little differently at every treatment center. However, Healthy Life Recovery and
sober living in San Diego
, we use this prime opportunity for our medical professionals to discuss the treatment programs that lie ahead with the individual entering treatment, as well as any friends or family members who come along.
During this time, our admissions team and addiction specialists may ask you some specific questions regarding the current state of substance abuse, past medical history, and any other relevant health conditions that the doctors should be made aware of. The gathering of this information is crucial in providing the most suitable and effective drug addiction treatment plans possible.
Opiate Detox Center & Inpatient Rehab
Following the admission process, patients will then commence with their treatment starting with an individualized
medical detox program
. Detox is the first step of the recovery process, many patients that are suffering from opiate addiction will experience mild to severe
withdrawal
symptoms within the first couple days of the rehab program. These withdrawal symptoms are often reported to be highly uncomfortable and can be a very dangerous experience without the monitoring of medical detox professionals.
Evidence-based opiate detox programs are designed to help cater to our patient's needs. This is especially beneficial when experiencing dangerous and sometimes life-threatening withdrawal symptoms. Our qualified doctors and therapists work tirelessly to ensure that the process is done in the safest ways possible by utilizing medication-assisted treatment.
In most cases, addiction-certified doctors at our opiate rehab use a tapering method for safety. This tapering process involves a slow reduction of the substance consumed by the patient until the unwanted toxins are eliminated from the patient's system. There are some cases where a doctor may also prescribe a few different medications during the detox program to help decrease specific effects during opiate withdrawal, like a sleep-aid for patients experiencing severe insomnia.
Opiate Addiction Outpatient Rehab
Outpatient rehab programs offered at our beautiful San Diego facility to treat opiate use disorder are less hands-on and strict when compared to the practices of most inpatient programs. For the most part, outpatient addiction recovery programs typically require the patient to set aside close to ten or twelve hours a week. This time is primarily spent visiting the treatment center they have been attending and participating in the programs.
These sessions are meant to focus entirely on education and awareness. Individual and group therapy and drug abuse education are just a few examples of what is available. Methods of teaching those struggling with addiction have reported the sessions being helpful and convenient ways to develop coping skills to go with their newly found sobriety and to avoid relapse.
Outpatient opiate rehab is considered an excellent standalone treatment option for someone with mild opiate abuse or opioid abuse. It can also be the continued program after completing a detox or inpatient program.
Outpatient rehab
programs typically last between three and six months, but can easily or over a year.
Many clients struggle with progression out of treatment settings. The stress of resuming work, family reintegration, and being back in familiar locations and situations can be significant risk factors for addicts in early recovery. Intensive Outpatient Programs can be a regular touchstone to remain engaged and focused on healing during this period. Clients continue to learn effective coping mechanisms in an intensive outpatient program (IOP) and have a direct opportunity to start applying these skills as they begin to function in their day-to-day lives.
Upon the discovery of a close friend or family member showing signs and symptoms pointing to a developed problem with abusing opiates, there can be a variety of different results. Most commonly seen, though, is just the overwhelming experience of a large number of mixed emotions.
It can be difficult, but mostly near impossible for non-drug users to fully understand why someone would allow him or herself to engage in such sporadic behaviors. Many of which have the potential of leading to many of the countless negative consequences associated with addiction. If you have a family member or loved one who is struggling with an addiction to opiates, the chances are that you are likely already more than aware of the fact that he or she desperately needs help. It is normal to feel unsure as to how you should help or what, if anything, can be done to expedite the process of getting treatment.
Please reach out to our 24-hour opiate addiction treatment center in San Diego where we can answer all of your questions and provide you with the valuable information you may be searching to find. We are ready and willing to help you or your loved one take that often tricky first steps towards a much happier and healthier life.
Think you may have an issue with drug addiction?
As we navigate the intricate landscape of ketamine therapy, this article aims to provide a comprehensive overview, shedding light on its history, current applications, benefits, potential risks, and the exciting future it promises in the realm of mental health.
read more
Dr. Sanjai Thankachen graduated from Adichunchanagiri Institute of Medicine in 2000. He completed his residency in psychiatry in 2008 at Creedmoor Psychiatric Center in New York. Dr. Thankachen is currently working with Pacific Neuropsychiatric Specialists in an outpatient practice, as well as working at multiple in-patient psychiatric and medical units bringing his patients the most advanced healthcare treatment in psychiatry. Dr. Thankachen sees patients with an array of disorders, including depression, bipolar illness, schizophrenia, anxiety, and dementia-related problems.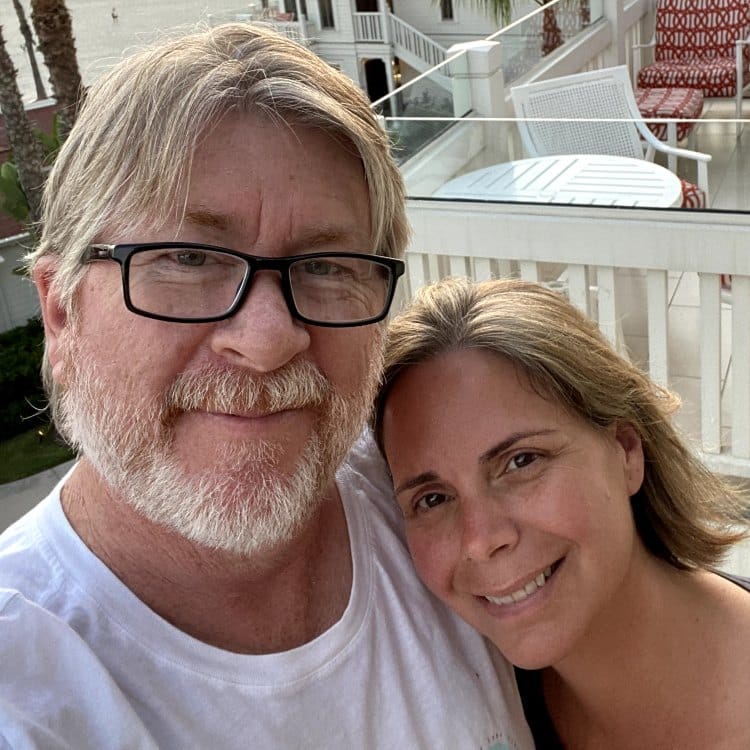 Edited for Clinical Accuracy By:
Sean Leonard is a board-certified psychiatric nurse practitioner. He received his master's degree in adult geriatric primary care nurse practitioner from Walden University and a second postmaster specialty in psychiatry mental health nurse practitioner from Rocky Mountain University. Sean has experience working in various diverse settings, including an outpatient clinic, inpatient detox and rehab, psychiatric emergency, and dual diagnosis programs. His specialty areas include substance abuse, depression, anxiety, mood disorders, PTSD, ADHD, and OCD.