Community In Recovery
San Diego Addiction Treatment Center
Addiction is an isolating disease. When you are caught in active alcoholism or drug abuse, your world shrinks. Life is centered around your dealer, your means of getting money to feed your addiction, and your place to use. Socializing, hobbies, and having fun are not priorities in an addicts life. You isolate yourself from anyone who can't help you get that next high. Your circle of friends shrinks smaller and smaller. You descend into deep isolation from anyone and any place that isn't supporting your addiction.
The most painful aspect is the emotional and mental solitude that comes with addiction. There is a paralyzing level of shame that keeps others at a distance. You don't want them to see who you really are. Deep within, you become afraid or their judgment, rejection, and abandonment. Feelings of failure and hopelessness become a natural part of a substance abuser's thoughts. They think that they're less than others, that no one understands their pain, and that they're just too different to have any meaningful connections with anyone else.
By themselves, the addict can find no solution to the grip of active addiction. Many find that they can't quit on their own. Their own plans to cut back, using based on self-will, haven't worked. They may feel like they've tried everything and may give up to the feeling that they are forever stuck in this cycle of drug abuse. They even farther away from the world that surrounds them.
We typically think of a community in mostly a geographical sense-neighborhoods, towns, and cities. In recovery, our definition of a community is deeper. The members of our recovery neighborhood are those who have the same disease of addiction but who are working corporately to stay clean and live a fulfilling life.
Their backgrounds might be similar to vastly different but their disease binds them deeper than most other forms of community. Recovering addicts find that they can instantly feel a connection to anyone else in recovery from anywhere in the world.
In recovery, your community includes people who relate to your struggles with emotions, who understand your fears, who have felt the same sense of desperation, who have come from the same depths of haplessness. They can relate to you in a way that few non-addicts can. It is vital that those in recovery find their recovery community and stop the natural instinct to isolate.
Unfortunately, family members aren't usually the best choice for promary support in recovery. Families might not know how to effectively support a recovering addict unless they have been in recovery or are active in family support like Al-Anon. Many times an addict's most challenging triggers come from family members. A traumatic family past can hinder the emotional intmacy needed for early sobriety. Recovery offers the opportunity to heal from the scars left by one's relationship with family members, but while that healing is in preogress, it is best for the recovering alcoholic or addict to find a different kind of family that is walking the same path and is familiar with every step in the journey.
Many in early recovery feel a lot of fear of becoming new members of a recovery community. There is a fear of judgment or fear that they won't be able to connect. They enter the treatment world full of shame, depression, and anxiety. There can be a lot of insecurity about making new friends and trusting new people. You might think you're different, worse than others, or not as bad as them. It feels uncomfortable, and there is the fear of not fitting in and ultimately being rejected. This social anxiety is common to everyone in early recovery.
Benefits of Being Part of A Community
"Who am I?", "Where do I belong?" are questions that arise in early recovery. The old life and patterns of thought were destructive and there is a new realization that you need to leave the old ways behind. But leaving the old ways means re-evaluating everything that made you, you – your group of friends, what you did for fun, the image you built up for yourself. But being part of a recovery community re-introduces you to yourself.
Sobriety in a community means you can identify as a recovering alcoholic or addict. We believe that this identity helps you always stay vigilant against your disease and reminds you to continue to use the tools of recovery throughout your lifetime. You also become part of a new family that understands you deeper than some of your relatives.
You get a new sense of purpose – to share the message of recovery to the alcoholic/addict that is still suffering. When you get sober, you have new freedom to take your life in any direction you wish but you also find a new joy in identifying as part of a community dedicated to helping each other stay clean and to reaching those who need recovery.
Getting to know who you really are and having a meaningful purpose are crucial elements of lasting recovery.
Learning to Socialize Again
Becoming part of a community
reintroduces you to the joy of having meaningful connections with others. You will learn healthy communication skills, a recovery community is a safe place to talk about your day, your life, with your real voice. You can openly talk about your darkest struggles, your personal quirks, and your loftiest dreams without the fear of judgment.
You will learn to be honest with yourself and your relationships. You don't have to live in denial and you will see that it's ok to be vulnerable with others. You can let your guard down, not to be consumed with your image, and be transparent about your life. For many in recovery, this level of honesty is a new, uncomfortable, but liberating experience.
Those who have a lengthy substance abuse history may no longer be familiar with socializing with no-drug related activities. The community can show you how to have fun and enjoy hobbies without the use of drugs or alcohol. Most of all, you will experience love in its purest form. Your allies in recovery will show you a type of sacrificial love that you might not have ever seen before. They will be there for you in times of need and be a source of strength when you feel weak. They will love you until you learn to live yourself. All it takes is willingness and open-mindedness to allow the community to embrace you.
Real-Life Examples: A Source of Hope
Long term sobriety is an utterly foreign experience for those with chronic substance abuse disorder. Attempting to manage life situations without drugs or alcohol can be a disorienting feeling. Education and information are not the only ingredients for sobriety that sticks. You need practice in applying all the tools and techniques you learn. The best, most efficient way to incorporate these into your life is to follow a mentor or sponsor.
A community has an abundant supply of people you can look up to and emulate. They have put in the work, and have substantial life experience, and developed a life that you'd like for yourself. They have what you want. You can listen to their stories and you can attach yourself to one as your mentor/ sponsor. as your sponsor, they can give you specific guidance tailored to your own particular situation.
This relationship will teach you how to open up to another person and how to follow healthy guidance. They might not be medical professionals but they have been where you are and have risen from the chains of their addiction. Therefore, they carry the authority of experience and sobriety success.
These examples of sobriety also serve as your source of hope. Thoughts of hopelessness and desperation can plague the mind in early recovery. The urge to give up can be strong. The disease can give over-critical and judgmental eyes and tempt you to run from your quest for sobriety. But being in touch with others who have built long-term sobriety can restore the assurance that you can make it too. You can look at the lives they've built, how they regulate their emotions, and how they live by recovery principles. You'll gain confidence that if you follow their footsteps, you can thrive in your life of sobriety. Your disease will try to convince you otherwise. Staying connected to a recovery community will help you work through doubts and fears and keep you firmly planted in hope.
Many attribute unregulated stress as one of the most common causes of relapse. Facing life without drugs or alcohol can strike fear in early recovery. You might be facing many parts of life sober for the first time. Employment, romantic relationships, financial obligations, and legal problems can all be sources of high anxiety.
Without alcohol or drugs, one might feel overwhelmed with the inability to escape or numb emotions. Additionally, emotions seem more intense because the body is healing and emotions aren't being chemically suppressed. Unless one uses healthy coping techniques the onslaught of stress can drive one back to drugs or alcohol for relief.
When you're part of a community you have a healthy resource for stress management. There will be a list of people with whom you can talk about your anxieties. Vocalizing your thoughts is usually a great first step in regulating any emotion. Your recovery community will be full of ears eager to listen to your struggles. They could also help you decompress as sober companions for going out, exercising, taking a walk, watching a movie, eating at a restaurant, and a host of other diversions to ease your stress level. Stress comes from the appearance of danger. The listening ears, input, and companionship from others will help assure you that everything will be ok as long as you stay clean and do the right thing.
Consider treatment in a new city or state, far away from old influences
Complete the full program in inpatient treatment
Become an active, participating member of NA, AA, or other related 12-step groups
Continue treatment with intensive outpatient treatment (IOP)
Reside in sober living
Be of service and mentor others in early sobriety
Consistency is key. Keep showing up. Get there early. Stay late. Meet people. Get phone numbers and use them. Volunteer for every needs the group has. Act as you belong and soon you will belong.
The Healthy Life Recovery Community
Healthy Life Recovery believes that community is a central ingredient of enduring recovery, but we also understand the challenges newly sober individuals face in building a new social world. The program at HLR is designed to educate clients on the role of community and the possible obstacles they face in participating in that community. Clients have the opportunity to work on lowering the barriers that kept them detached from supportive communities. Healthy Life Recovery is a welcoming, safe place to practice participating in recovery communities. It usually doesn't come naturally at first, but over time, many clients learn to actively engage with others to empower their own recovery.
Healthy Life Recovery is located in Pacific Beach, California, where there is a large, vibrant recovery community. There are 12-step meetings throughout the day, every day. Clients learn to reach out, beyond our treatment center, to expand their support network. Their time at our treatment center is temporary, but permanent recovery depends on deep, meaningful connections outside our walls. Most of all, we want our clients to serve their recovery community. We encourage our clients to take up commitments at their support group meetings and eventually mentor or sponsor someone new to recovery.
Dr. Sanjai Thankachen graduated from Adichunchanagiri Institute of Medicine in 2000. He completed his residency in psychiatry in 2008 at Creedmoor Psychiatric Center in New York. Dr. Thankachen is currently working with Pacific Neuropsychiatric Specialists in an outpatient practice, as well as working at multiple in-patient psychiatric and medical units bringing his patients the most advanced healthcare treatment in psychiatry. Dr. Thankachen sees patients with an array of disorders, including depression, bipolar illness, schizophrenia, anxiety, and dementia-related problems.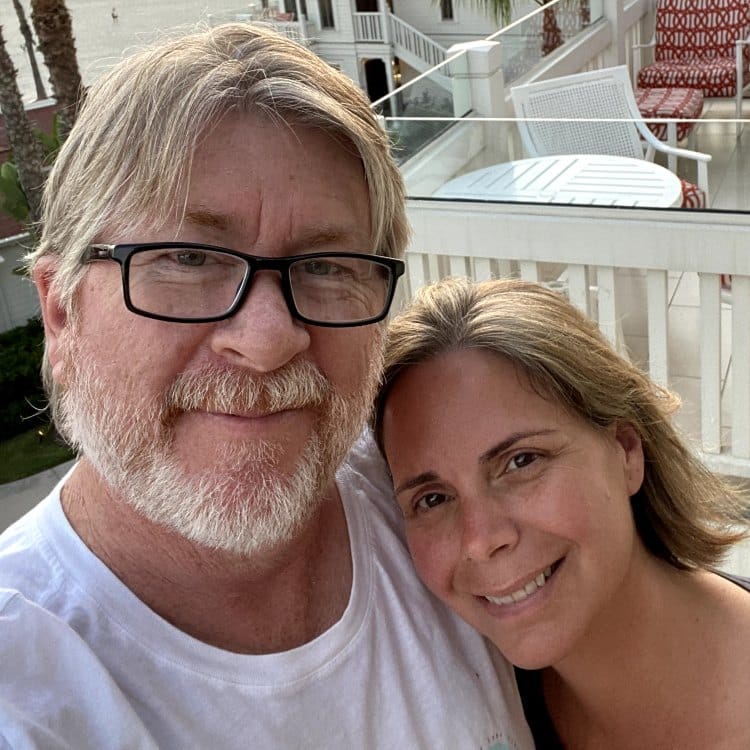 Edited for Clinical Accuracy By:
Sean Leonard is a board-certified psychiatric nurse practitioner. He received his master's degree in adult geriatric primary care nurse practitioner from Walden University and a second postmaster specialty in psychiatry mental health nurse practitioner from Rocky Mountain University. Sean has experience working in various diverse settings, including an outpatient clinic, inpatient detox and rehab, psychiatric emergency, and dual diagnosis programs. His specialty areas include substance abuse, depression, anxiety, mood disorders, PTSD, ADHD, and OCD.
Location
1010 Turquoise St.,
San Diego, CA 92109