Dialectical Behavior Therapy
San Diego Addiction Treatment Center
Dialectical Behavior Therapy (DBT) is cognitive behavioral therapy that was originally established for the treatment of borderline personality disorder (BPD). Research has now shown that DBT is a proven therapeutic modality that is helpful in other mental illnesses including substance abuse.
In the case of using DBT for substance abuse, the drug and alcohol use is seen as a form of self-harm to the client.
At Healthy Life Recovery in San Diego, we may utilize DBT to support those in recovery as part of our therapeutic learning environment.
Dialectical Meaning in DBT
The "D" in DBT stands for dialectical meaning the combination of opposites which includes a therapist accepting where their client is at, but also accepting that changes need to be made in order to meet their goals. The skills practiced in DBT are a balance of acceptance and change. Two of the skills– distress tolerance and mindfulness– practice acceptance, while the other two skills– emotional regulation and interpersonal effectiveness– practice change.
Without the skills learned during DBT, addicts are at risk to relapse because they lack coping skills and emotional regulation. A recovering addict who can be nonjudgmental, be present with their emotions and in their lives, cultivate meaningful relationships and cope with the stress of the world around them is a person who is likely to succeed in recovery.
There are 4 behavioral skills taught in DBT:
Emotional regulation – Learning how to change the emotions you want to change and understanding the differences between primary and secondary emotions.
Distress tolerance – Learning how to tolerate pain in difficult situations without destructive coping skills.
Interpersonal effectiveness – Learning how to ask for what you want and understanding how you feel. How to say no while maintaining self-respect and personal relationships.
Mindfulness – Learning the practice of being fully aware and accepting what is happening in the present moment without judgment.
The "B" in DBT stands for behavior, which means this therapy focuses on the clients behaviors and what needs to change in order for them to be successful in their goal completion. Therapists are encouraged to rank their behaviors in a hierarchy of treatment in order to best help clients.
The hierarchy of treatment needs should proceed as follows, with the first being the most important need and flowing down to the last:
Life-threatening behaviors – Behaviors that could lead to a client's death are targeted first. This can include suicide communications, suicidal ideation, and self-injury behaviors. In the case of substance abuse, the first step would be for the client to stop and/or reduce use.
Therapy-interfering behaviors – These behaviors can include anything that interferes with the client receiving treatment or receiving treatment effectively. This can include coming into sessions late, canceling appointments, and being non-collaborative or non-compliant.
Quality of life behaviors – These behaviors can include anything that interferes with clients having a reasonable quality of life like disorders, relationship problems, financial difficulties or housing crises.
Skills acquisition – Clients need to learn new skillful behaviors to replace the behaviors they have been using that are ineffective at achieving their goals.
DBT sees relapsing with substances as a problem to solve rather than the patient has failed and is inadequate with recovery. Instead of focusing on lapse as the idea of failing, the therapist helps the patient analyze their behavior leading up to the relapse so they can learn the warning signs of lapsing behavior and change their behaviors in the future in order to stay sober.
The scope of abstinence is determined with the counselor and is based on the patient's needs by targeting the primary drug or drugs of abuse and other drugs that appear to bring them towards their primary drug of abuse while making sure their treatment goals are attainable.
The 4 Modes of Treatment for DBT
In order to successfully accomplish goals established in treatment, DBT uses a special approach to treatment that includes 4 modes:
Individual psychotherapy – Individual talk therapy sessions with a therapist will occur to discuss individual needs with substance abuse problems that occur throughout treatment.
Group skills training – In a group setting, the therapist will discuss one of the four behavioral skills discussed in DBT (mindfulness, emotional regulation, distress tolerance, and interpersonal effectiveness) and assign homework between sessions.
In-the moment coaching – Therapists will make themselves available to clients when they need them in between sessions to discuss issues as they arise.
Consultation team for therapist – DBT is an intense form of treatment for both the client and the therapist. It is imperative that the therapist gets support while caring for the client during consultation team meetings to discuss their client and their progress. The support for the therapist helps ensure better support for the client.
Healthy Life Recovery uses all of the 4 modes of DBT in order to ensure the client is getting the most of their outpatient treatment stay. Individuals will meet with their therapist one-on-one at least once a week in order to make sure they are on track with their goals and to change goals if needed.
Group therapy sessions are a required part of the Healthy Life outpatient treatment. There are 7 groups offered daily (Monday-Friday) and depending on the level of care provided, clients are required to attend between 3-5 per day. In addition, groups are offered Saturday mornings and Sunday afternoons.
Our outpatient program is designed to help those struggling with substance abuse. We meet our clients with compassion and knowledge in order to be able to help them change their lives.
If you have any questions or want more information about our outpatient treatment program at Healthy Life Recovery, contact us today.
Dr. Sanjai Thankachen graduated from Adichunchanagiri Institute of Medicine in 2000. He completed his residency in psychiatry in 2008 at Creedmoor Psychiatric Center in New York. Dr. Thankachen is currently working with Pacific Neuropsychiatric Specialists in an outpatient practice, as well as working at multiple in-patient psychiatric and medical units bringing his patients the most advanced healthcare treatment in psychiatry. Dr. Thankachen sees patients with an array of disorders, including depression, bipolar illness, schizophrenia, anxiety, and dementia-related problems.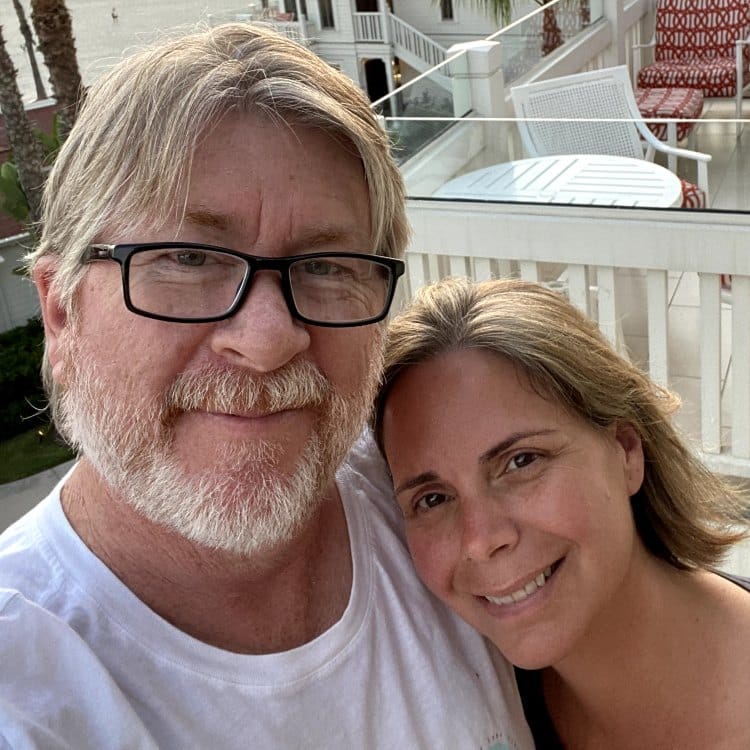 Edited for Clinical Accuracy By:
Sean Leonard is a board-certified psychiatric nurse practitioner. He received his master's degree in adult geriatric primary care nurse practitioner from Walden University and a second postmaster specialty in psychiatry mental health nurse practitioner from Rocky Mountain University. Sean has experience working in various diverse settings, including an outpatient clinic, inpatient detox and rehab, psychiatric emergency, and dual diagnosis programs. His specialty areas include substance abuse, depression, anxiety, mood disorders, PTSD, ADHD, and OCD.
Location
1010 Turquoise St.,
San Diego, CA 92109