How to Pay for Rehab
San Diego Addiction Treatment Center
When considering a drug and alcohol treatment center, the cost is typically a factor. Getting treatment for addiction can be expensive, but the cost of continuing your addiction can be even more. Instead, take into account that treatment is an investment in your recovery and finding a new, healthy life.
The cost of addiction treatment can vary widely based on the level of care provided. Inpatient treatment centers tend to be the most expensive because they are the highest level of care. Outpatient treatment centers tend to be less of a financial burden because you are provided with a lower level of care.
Navigating how to pay for rehab can be a difficult process, and often people are so focused on convincing the addict to get treatment that cost is not at the forefront of their mind. Although health insurance is usually the first thing that comes to mind when getting treatment, there is a multitude of options on how to pay for rehab.
The Laws Protecting Addiction Treatment
According to the United States Government, addiction is considered a disability. All disabilities are protected under the law. The laws of the U.S. protect people with addiction from being discriminated against at work and in the health industry.
Laws like the Affordable Care Act (ACA), Family and Medical Leave Act (FMLA), and the Americans with Disabilities Act (ADA) can be used to protect you and your loved ones in your fight against addiction.
The American Disabilities Act (ADA)
Under the American Disabilities Act, addiction is considered a disability and you cannot be discriminated against based on your addiction.
The ADA protects people who are addicted to alcohol regardless of whether their addiction is happening currently or in the past. However, if you are addicted to drugs, you are only protected under this law if you are not currently using them and are in recovery. The ADA's definition of recovery includes people who are participating in a supervised rehabilitation program.
The Affordable Care Act (ACA)
The Affordable Care Act, established in 2010, requires that all health insurance companies cover mental health disabilities, including addiction treatment. Although they are mandated to provide treatment, they do not have to cover the entire cost of treatment. This means you are responsible for any costs not covered by your health insurance.
You are now able to use your employer's insurance to go to a treatment center because the ACA requires that you receive addiction treatment when necessary. Some employers may ask you to show medical necessity in order to go to rehab. Often in these cases, a medical detox will be covered, but any other treatment may not be covered.
The Family and Medical Leave Act (FMLA)
The Family and Medical Leave Act, established in 1993, was created to ensure that Americans are provided with job stability and access to employer-provided healthcare during times of personal or family crises. Individuals can receive up to 12 weeks of unpaid leave through this act.
This act can be used for a person who is going to rehab because it protects the individual from losing their job while they are receiving treatment. A healthcare provider can deem an employee unfit to work due to the complications of addiction.
Drug Rehab Insurance Coverage
There are two types of insurance you can use to go to rehab for your addiction; private insurance and public insurance.
There are different types of rehab services and insurances do not always cover every part of the service. These services include:
Medication-assisted treatment
Medication-assisted treatment
After learning about what services your insurance will cover, you can look for an addiction treatment center that provides the services you need.
Most private insurance plans cover some, if not all, of substance abuse treatment costs. You can call your insurance provider directly to find out what they cover. Often, treatment centers can do this for you and give you a detailed report of what is covered and how much you would have to pay out of pocket.
Private insurances are typically divided into three categories of plans; HMO plans, PPO plans, and POS plans.
Health Maintenance Organization (HMO)
HMO (Health Maintenance Organization) plans allow patients to choose their primary care physician and see that doctor for most of their medical needs. When seeking a specialist or physician outside of the network with an HMO plan, a referral is needed by the primary care physician.
HMOs have no or lower deductibles and overall coverage is usually lower than a PPO plan. HMOs cover healthcare costs for all in-network providers and services. Payers will usually be responsible for paying out-of-pocket if they seek care with a provider that is out-of-network.
Preferred Provider Organization (PPO)
PPO (Preferred Provider Organization) plans allow patients to see healthcare providers in and out of their network without the need for a referral. This provides people with more flexibility on what doctors and specialists they see. The in-network providers tend to be less expensive than the out-of-network providers.
PPO plans have higher monthly premiums and lower copays for treatments and services, but PPOs can have higher deductibles than HMO plans.
POS (Point of Service) plans are similar to HMO plans and offer coverage for addiction treatment. The primary difference is that you can sometimes see care providers out-of-network and pay at the "point of services." Different insurance companies provide varying forms of POS plans, so we recommend checking with your specific insurer about what type of addiction treatment your POS plan will cover.
The most common type of private insurance is the insurance provided by your employer. Employers typically cover their employees under a group plan which will cover addiction treatment because it is required by law.
If you are not already covered by your employer's insurance, you can request coverage. Once you receive coverage, you will be able to seek treatment. Treatment with private insurance is easier to come by than with public insurance.
The second most common type of private insurance is one that is provided to you through a parent. Young adults can use their parent's insurance as long as they are a dependent and until they are 26 years old.
Private insurances can be expensive, but they compensate for more treatment options and more than one treatment program. However, your insurance may not pay the total amount of your treatment.
With private insurance, you are responsible for the deductible and the insurance company will cover the rest. We recommend you check with the treatment facility to see if they accept your insurance.
Aetna
takes an individualized approach to addiction treatment. Rather than setting a limit on how much care a person can receive, Aetna works to determine how much coverage is needed for a successful recovery. They can also help you find therapeutic and aftercare support services.
People with Aetna insurance may be covered for partial hospitalization (PHP), detox, inpatient rehab, and continuing care. However, the specifics of a person's individual plan will determine their coverage.
Anthem is a licensee of the
Blue Cross and Blue Shield
Association. They provide insurance to people in California, Colorado, Connecticut, Georgia, Indiana, Kentucky, Maine, Missouri, Nevada, New Hampshire, New York, Ohio, Virginia, and Wisconsin. People in California may see that their insurance says
Anthem Blue Cross
because Blue Cross and Blue Shield are separate entities in this state.
Anthem insurance offers coverage for drug and alcohol addiction in addition to mental health. The extent of their benefits depends on the patient and the specific insurance plan that the individual has.
Cigna is a large global insurance that often provides coverage for many of the addiction treatment expenses. Cigna provides benefits for inpatient and outpatient treatment depending on your needs and your plan.
People who are looking for addiction treatment will be utilizing the Behavioral Health division within Cigna. This division can provide educational tools and resources to help you with your addiction.
People with public insurance like Medicaid and Medicare can get into state-level or federal-level programs. Both levels of programs cover addiction treatment, but the state-level offers more coverage.
People are eligible for Medicaid if they are living with disabilities and have little funds. People are eligible for Medicare when they are 65 years and older.
Your public insurance only covers part of your addiction treatment no matter what the facility's pricing is. You will be responsible for the remainder of the cost.
How to Pay for Rehab Without Insurance
The cost of rehab can be quite high depending on the facility and the length of stay. It may be necessary to secure private financing for treatment if the individual is uninsured.
Friends, family, and colleagues may be able to assist you with the cost of treatment for your addiction. You may be able to use Crowdfunding sites like GoFundMe to help raise money for your rehab costs. You can set up an account, and anyone around the world who sees it can contribute however much they wish.
Some drug and alcohol rehab centers offer scholarships when the individual does not have insurance and is unable to pay for treatment. Non-profit organizations contribute most to these scholarships, but at times the rehab itself can provide free treatments.
If you are not eligible for public insurance and do not have private insurance there are public programs that you can utilize to find recovery. State and local government programs can offer inpatient rehab, outpatient rehab, and aftercare services. These public facilities have specific requirements in order for the individual to qualify for assistance.
Unfortunately, these government programs often have a long waiting list due to them being subsidized, if not free. This stalls the process of finding recovery if you cannot afford another facility.
Get Help on How to Pay For Rehab
Paying for an addiction treatment program is possible due to the multitude of options at hand. Once you or your loved one is ready for treatment, it is just about gathering the information and determining how to finance your recovery process.
Healthy Life Recovery can help you with financing options and figuring out if your insurance is accepted by us. Contact us today to let us help you find the best way for you to pay for treatment and how much it will cost you.
Dr. Sanjai Thankachen graduated from Adichunchanagiri Institute of Medicine in 2000. He completed his residency in psychiatry in 2008 at Creedmoor Psychiatric Center in New York. Dr. Thankachen is currently working with Pacific Neuropsychiatric Specialists in an outpatient practice, as well as working at multiple in-patient psychiatric and medical units bringing his patients the most advanced healthcare treatment in psychiatry. Dr. Thankachen sees patients with an array of disorders, including depression, bipolar illness, schizophrenia, anxiety, and dementia-related problems.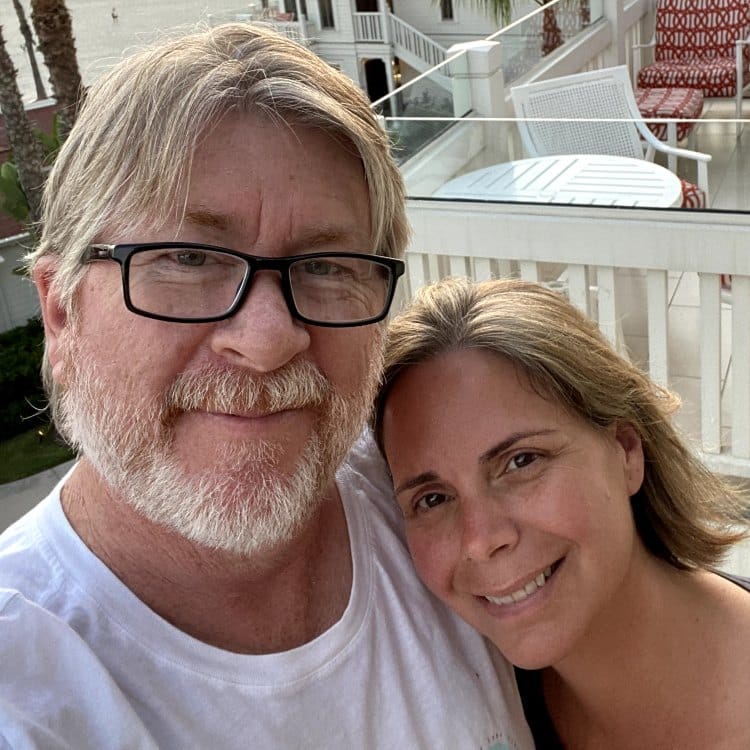 Edited for Clinical Accuracy By:
Sean Leonard is a board-certified psychiatric nurse practitioner. He received his master's degree in adult geriatric primary care nurse practitioner from Walden University and a second postmaster specialty in psychiatry mental health nurse practitioner from Rocky Mountain University. Sean has experience working in various diverse settings, including an outpatient clinic, inpatient detox and rehab, psychiatric emergency, and dual diagnosis programs. His specialty areas include substance abuse, depression, anxiety, mood disorders, PTSD, ADHD, and OCD.
Location
1010 Turquoise St.,
San Diego, CA 92109