Cocaine Rehab
San Diego Addiction Treatment Center
Cocaine addiction is a growing problem in the United States.
Reports
from the last decade have stated that 505,224 of the nearly 1.3 million emergency room visits involved cocaine. Cocaine is one of the most trafficked illegal drugs in the world. It was reported in 2006 that 35.5 million Americans that were 12 and older had used cocaine at least once.
At Healthy Life Recovery in San Diego, we offer specialized treatment for cocaine addiction. We work with each of our patients who identify as cocaine abusers, creating a treatment plan that is specific to their needs. Healthy Life provides several programs and services that increase the chances of a successful recovery. These programs/ services include:
Our San Diego cocaine rehab center has a dedicated and highly skilled medical staff on hand to support our patients. They are qualified in treating substance use disorders (SUD) and offer a safe environment for patients. Healthy Life Recovery medical clinicians have established treatment programs that are effective and support long-term recovery.
Contact Healthy Life Recovery in San Diego today and find out how we can help you with your cocaine addiction. By participating in our substance abuse treatment, you can achieve sobriety. Learn from our specialists how to live a better life for you and your family.
A highly addictive drug, cocaine increases a person's energy, alertness, and attention. It has been referred to as a stimulant, although its original use was for anesthesia in the 19th century. Cocaine creates a "high" by sending out large amounts of dopamine in the brain. This is a natural chemical in the body and part of the brain's pleasure/ reward structure.
By releasing dopamine, it induces feelings of intense energy and alertness. Those who have taken cocaine describe its effect as feeling extremely powerful and energetic. They receive a boost in confidence and have an overwhelming feeling of excitement. However, they have also felt intense paranoia, anxiety, and agitation.
Cocaine can be smoked, injected, or snorted; each offers a different way of entering the bloodstream and causing a reaction. By smoking/ inhaling cocaine, it accesses the lungs, where it will rapidly enter the bloodstream and is often called crack cocaine. Injecting cocaine releases it directly into the bloodstream, producing a faster, more intense reaction. Snorting cocaine through the nose is another way of inhaling it, and it enters the bloodstream through the nasal tissues.
Symptoms & Side Effects of Cocaine Addiction
Symptoms from cocaine addiction include:
Dilated Pupils
Insomnia
Decreased Appetite
Overconfidence
Over-excitement
Paranoia
Mood Swings
Depression
Irritability
Side effects from short term cocaine addiction include:
Extreme sensitivity to touch, sound, and sight
Intense Happiness
Anger/ Irritability
Paranoid Feeling
Decreased Appetite
Serious side effects from long term cocaine addiction include:
Headaches
Convulsions and Seizures
Heart Disease/ Attack/ Stroke
Mood Problems
Sexual Dysfunction
Lung Damage
Hiv/ Hepatitis (Injecting)
Bowel Decay (Swallowing)
Loss of smell, Nosebleeds, Difficulty Swallowing (Snorting)
Cocaine can cause serious damage to a person's health when used over a long period. Using cocaine raises body temperature, heart rate, and blood pressure. This can eventually lead to a heart attack or stroke, which could result in death. An overdose can cause seizures and increase the chance of heart of respiratory failure.
There is a significant risk to the brain as a result of long-term exposure to cocaine. The addictive drug interferes with a set of interconnected regions in the brain that is responsible for regulating pleasure and motivation. After some time, substance abuse can "rewire" this system so that the only way to activate feelings of pleasure is by using cocaine. It is because of this that relapse is so prevalent in addicts.
Studies have shown that "chronic cocaine exposure" can cause the physical structure in nerve cells to change. These cells will sprout new cells, effectively keeping the craving for cocaine in the body months or years after the last use.
While cocaine withdrawal from cocaine abuse is not typically life-threatening, it is still dangerous. Withdrawal symptoms can cause physical complications and mental health issues.
Symptoms of withdrawal could include:
Cocaine cravings
Depression
Cardiac issues
Anxiety
Death
Cocaine Addiction Treatment
The
National Institute on Drug Abuse
has stated that "Those who provide treatment for cocaine use should recognize that drug addiction is a complex disease involving changes in the brain as we as a wide range of social, familial, and other environmental factors; therefore, treatment of cocaine addiction must address this broad context as well as any other co-occurring disorders that require additional behavioral or pharmacological interventions."
The most effective way of treating cocaine is to enter into a drug rehab facility. Cocaine addiction treatment centers can provide individual therapy, group therapy, and medication management as needed for those struggling with addiction.
Healthy Life Recovery treatment center offers a place for people in recovery to receive the care they need. Our cocaine rehab is structured towards medication-assisted treatment and behavioral health therapy. The goal of providing these services is to ultimately reduce cocaine use and cravings, thereby increasing the chances of successful rehabilitation.
Cocaine can cause severe anxiety or depression in a person who is using it. Using cocaine can also cause panic, mania, hallucinations, and extreme violent mood swings. It is common for addiction and mental disorders to coincide with each other, and often one will usually be the cause of the other. When this happens, dual diagnosis treatment is often the best course of action for the patient.
At Healthy Life Recovery, we offer dual diagnosis as a form of treatment to help those who need individualized care. Both mental disorders and addictions need their own treatment plan. Our recovery center in San Diego, Ca, offers several services that provide our patients with the ability to learn how to live with their mental disorders without using cocaine or other substances.
Our treatment center in San Diego can help you achieve sobriety. We understand the difficulty of overcoming drug and alcohol addiction. At Healthy Life Recovery, we will encourage you to create a life that is without drugs. Call us today and find out how we can help you!
Think you may have an issue with drug addiction?
Are you looking to learn the differences between crack vs cocaine? Click here to learn that and some of the similarities between the two!
read more
Dr. Sanjai Thankachen graduated from Adichunchanagiri Institute of Medicine in 2000. He completed his residency in psychiatry in 2008 at Creedmoor Psychiatric Center in New York. Dr. Thankachen is currently working with Pacific Neuropsychiatric Specialists in an outpatient practice, as well as working at multiple in-patient psychiatric and medical units bringing his patients the most advanced healthcare treatment in psychiatry. Dr. Thankachen sees patients with an array of disorders, including depression, bipolar illness, schizophrenia, anxiety, and dementia-related problems.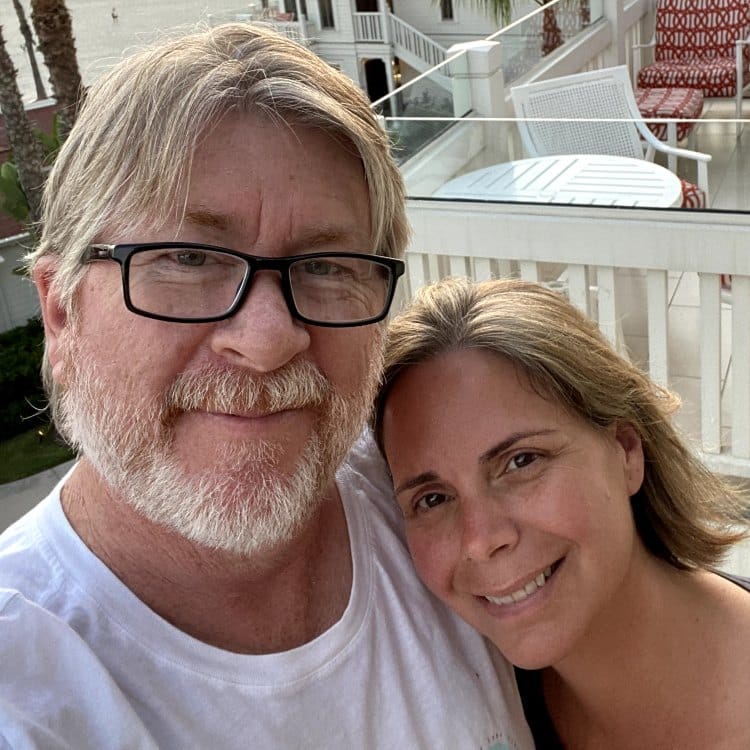 Edited for Clinical Accuracy By:
Sean Leonard is a board-certified psychiatric nurse practitioner. He received his master's degree in adult geriatric primary care nurse practitioner from Walden University and a second postmaster specialty in psychiatry mental health nurse practitioner from Rocky Mountain University. Sean has experience working in various diverse settings, including an outpatient clinic, inpatient detox and rehab, psychiatric emergency, and dual diagnosis programs. His specialty areas include substance abuse, depression, anxiety, mood disorders, PTSD, ADHD, and OCD.