Four Pillars
To Everlasting Sobriety
Successful Recovery With The Four Pillars
Healthy Life Recovery has found unprecedented success in treating relapse prone addicts. Our San Diego four pillars program has allowed our patients to thrive both in and outside of rehab.
We accomplish this by establishing a foundation for recovery rooted in healthy and sustainable living habits. We build upon this foundation using the four pillars to everlasting sobriety. By implementing these concepts, our patients will have a greater chance of achieving a life that is free from addiction.
Exercise
The first of the four pillars, physical exercise is a common and useful tool when treating addiction. Drugs and alcohol stimulate an unhealthy release of endorphins that trigger receptors in the brain. Exercise is recognized as a healthy substitute for this release, which actually produces the same chemical effect. When exercising, these endorphins interact with specific receptors that have been proven to reduce the perception of pain, minimize stress, and help manage anxiety.
Because we firmly believe in the benefits of exercise, we provide all of our clients a gym membership as part of their treatment plan. Our team works with our patients to tailor workouts to their abilities and goals as we work to build a healthier life. Regular Exercise not only helps our clients manage their cravings but also provides them with a daily structure to assist them in reintegration into a healthy life.
Furthermore, exercise promotes social interaction and can reduce the tendency toward isolationism that feeds an addict's anxiety and depression.
Studies have shown that substance abuse generally leads to a lack of proper nutrition. This is the result of either not eating enough throughout the day or eating foods that are low in necessary nutrients. Certain substances, like stimulants, may suppress appetite and disrupt metabolic and neuroendocrine regulation. This leads to improper calorie consumption and impaired nutrient processing. A nutritious diet can have other effects on the body and mind as well.
Eating a good diet can help to stabilize your mood and reduce your stress levels. In a more general sense, a healthy diet will encourage daily self-care and create a structure to plan your life around. At Healthy Life, we've found that addictive habits can be transferred to an unhealthy relationship with food. Conversely, a healthy relationship with food can be transferred to other areas of life where structure and self-esteem are lacking.
At our addiction treatment center, we take pride in educating our patients on proper nutrition, how to shop, and how to prepare balanced meals. As one of the four pillars, we teach the practice of good nutrition in the belief that it will help form healthy coping techniques and be beneficial to patients once they leave rehab.
Community
Forming healthy relationships with the right people is a key ingredient in maintaining sobriety. San Diego has an extensive support community for those that are recovering from addiction. We help connect our patients with a sponsor that is committed to living a healthy, sober lifestyle. Additionally, we focus on rekindling strained relationships with friends and family through family therapy sessions.
A Therapeutic Community is a proven technique for combating substance abuse that has been used for almost a century. These sober communities work to increase positive outcomes in our clients' lives. A caring peer group has helped our clients to latch on to addiction treatment education, take an active role in recreation, and stay accountable during aftercare.
The last of our four pillars at our Outpatient rehab is education. We take pride in properly educating our clients on addiction and relapse prevention. We also encourage our patients to seek additional education by assisting with GED, trade school, or college placement. Our team assists with resume construction, interview skills, and employment resources. Our goal is to have all of our patients in school and/or employed upon program graduation.
Dr. Sanjai Thankachen graduated from Adichunchanagiri Institute of Medicine in 2000. He completed his residency in psychiatry in 2008 at Creedmoor Psychiatric Center in New York. Dr. Thankachen is currently working with Pacific Neuropsychiatric Specialists in an outpatient practice, as well as working at multiple in-patient psychiatric and medical units bringing his patients the most advanced healthcare treatment in psychiatry. Dr. Thankachen sees patients with an array of disorders, including depression, bipolar illness, schizophrenia, anxiety, and dementia-related problems.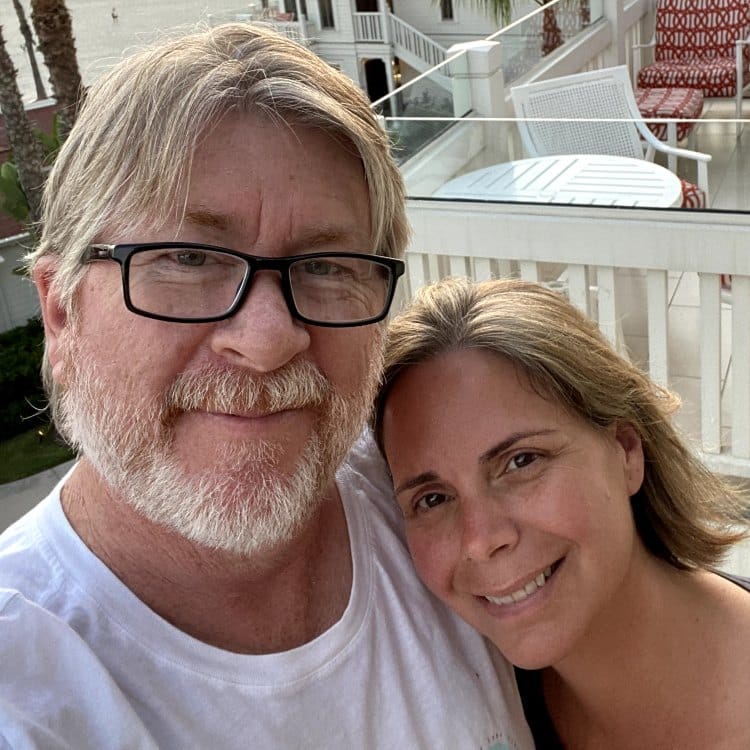 Edited for Clinical Accuracy By:
Sean Leonard is a board-certified psychiatric nurse practitioner. He received his master's degree in adult geriatric primary care nurse practitioner from Walden University and a second postmaster specialty in psychiatry mental health nurse practitioner from Rocky Mountain University. Sean has experience working in various diverse settings, including an outpatient clinic, inpatient detox and rehab, psychiatric emergency, and dual diagnosis programs. His specialty areas include substance abuse, depression, anxiety, mood disorders, PTSD, ADHD, and OCD.
Location
1010 Turquoise St.,
San Diego, CA 92109