Marijuana Rehab
San Diego Addiction Treatment Center
San Diego Marijuana Rehab
As of today, the use of marijuana, or cannabis, is the most commonly used illicit drug across the entire globe. Marijuana is classified as a Schedule 1 controlled substance, meaning that there is a high potential for substance abuse amongst the individuals who use the drug. Most notably, marijuana is a mood-altering drug that affects nearly every organ in the body.
The National Institute on Drug Abuse has published that in 2017, about 1 in every 16 or close 6 percent of all high school seniors in the United States has reported being using a form of marijuana consistently nearly every day. The report also points out that among all high school seniors in the United States, the number of them who feel the use of marijuana is risky has been cut in half over the past twenty years. According to the National Survey on Drug Use and Health that took place in 2013, there were 19.8 million, or nearly 81 percent of individuals who had reported to have used other illicit drugs in the United States, had also used marijuana in the month before being surveyed by the NSDUH.
Marijuana can be used in many different ways. Depending on the preference of the individual, you can smoke marijuana, inhale it in vapor-form, brew it and drink as a tea, apply it as a balm or skin lotion, or consume it orally through different foods such as brownies or chocolate bars. Some people choose to use medical marijuana to treat chronic pain, muscle spasms, anorexia, sleeping issues, and nausea.
Medical marijuana refers to either whole marijuana or its ingredients, such as cannabidiol (CBD), which has formed the base of a limited number of different medications that have been approved by the FDA. Medical marijuana is not subject to national standardization, making its ingredients and potency unknown. Seeing that positives and negatives are surrounding the subject of marijuana, the legalization of specific uses of the drug is legal in some states but remains illegal in most.
The question is, can this active use of marijuana cause addiction and is it even necessary to look into Healthy Life's San Diego Marijuana rehab options?
Consistent marijuana abuse has been seen to be linked to the development of an issue known as marijuana use disorder. This disorder can develop swiftly and can easily take the form of addiction in more severe cases. Studies have shown that those individuals who begin the use of marijuana before the age of 18 are between four and seven times more likely to develop a marijuana addiction or marijuana use disorder than adults.
Because of the typical various social pressures, marijuana can, unfortunately, be one of the most challenging substances to give up in someone's life. With the acceptance of marijuana use in a society consistently growing every year, those social pressures are contributing in the same ways that it contributes to alcoholics who are not wanting to quit. At our San Diego Marijuana rehab center, we give you the opportunity to address these social pressures.
Most people who have developed a marijuana use addiction do not feel that they have a problem, and those around them may not be able to see it as a problem either. However, many people use marijuana daily and also show all the traditional actions and symptoms of an addict. Those are the individuals who are not able to control their marijuana use no matter what the consequences may be.
Among the people who choose to receive marijuana addiction treatment for their marijuana addiction, the majority of those individuals are those who have chronically used marijuana on an everyday basis. They are people who may have tried to eliminate marijuana use in their lives on their many times but were just not able to do it without any assistance.
If this sounds like you or someone you know, reach out to A Healthy Life Recovery at our San Diego marijuana rehab center today to get more information. Our addiction specialists will help with those strict first steps towards a happy and healthier life while answering any questions that you may have.
Marijuana Abuse Treatment
The core philosophy at our San Diego marijuana rehab is to care for the whole body, mind, and soul. A genuinely healthy life starts with a healthy and robust body. We at Healthy Life Recovery believe that one of the best ways that someone can reconnect with their body is to use it to its absolute fullest potential.
Marijuana Detox
There is a significant number of people who develop a marijuana habit and are successfully able to overcome that addiction without the need to enter a full-scale treatment center. However, many people live in an environment that makes it nearly impossible for them to detox and stop using marijuana. An addiction treatment center like Healthy Life Recovery offers a marijuana rehab, which is often the best and most convenient path you can take to set a strong foundation for a lasting recovery.
Some may be a little surprised to hear that even marijuana can produce withdrawal effects. Although they are not as severe as those of other drugs, they still produce discomfort and can prove to be problematic. Marijuana withdrawal symptoms are commonly associated and compared to nicotine withdrawal because the similar symptoms of both drugs include:
Heightened agitation
Depression
Sleeping issues
Increased irritability
Extreme fatigue
Intense cravings
Loss of appetite
Mood swings
Weight loss
Inpatient Marijuana Rehab
Many of those people who decide to enter a marijuana rehab receive professional treatment for their addiction. Where they can participate in behavioral therapy to address and tackle the complex psychological aspects of the habit. The duration of time that is spent in behavioral therapy treatment can vary from person to person but more commonly is seen to last around 12 weeks.
Undergoing behavioral therapy can be greatly beneficial because it can help you understand your addictions and motivations a lot better. Here in our San Diego rehab treatment center, we can help you gain a greater understanding of these things. After which the treatment option to combat the issues and correct them becomes more and more transparent. This is one of the most significant ways you can arm yourself against cravings and relapses to aid your mental health. With a primarily psychological drug like marijuana, it is also crucial to implement cognitive behavioral therapy as well as other therapeutic methods and support groups.
Outpatient Marijuana Rehab
At Healthy Life Recovery, we have many solutions to marijuana abuse through our outpatient treatment programs. Offering holistic therapy focusing on the physical, spiritual, and mental aspects of our patients to experiential therapies involving outdoor activities like skateboarding and surfing.
For those in need of a more thorough outpatient treatment, our partial hospitalization program may be right for you. Dialectical behavior therapy(DBT) is also offered to people who may be given a dual diagnosis Those who do not require marijuana detox may find that our intensive outpatient program would be perfect to suit their needs while taking part in programs like cognitive behavioral therapy(CBT).
Healthy Life Recovery in San Diego is where people can come and feel like they are being cared for with individualized care. Our highly trained professionals have up-to-date licenses, certifications, and experience in drug addiction treatment. We provide individually tailored care based on the needs of the person receiving care.
Think you may have an issue with drug addiction?
Several studies suggest that marijuana use is linked to increased risk for psychiatric disorders such as weed paranoia & psychosis, especially with stimulants.
read more
Dr. Sanjai Thankachen graduated from Adichunchanagiri Institute of Medicine in 2000. He completed his residency in psychiatry in 2008 at Creedmoor Psychiatric Center in New York. Dr. Thankachen is currently working with Pacific Neuropsychiatric Specialists in an outpatient practice, as well as working at multiple in-patient psychiatric and medical units bringing his patients the most advanced healthcare treatment in psychiatry. Dr. Thankachen sees patients with an array of disorders, including depression, bipolar illness, schizophrenia, anxiety, and dementia-related problems.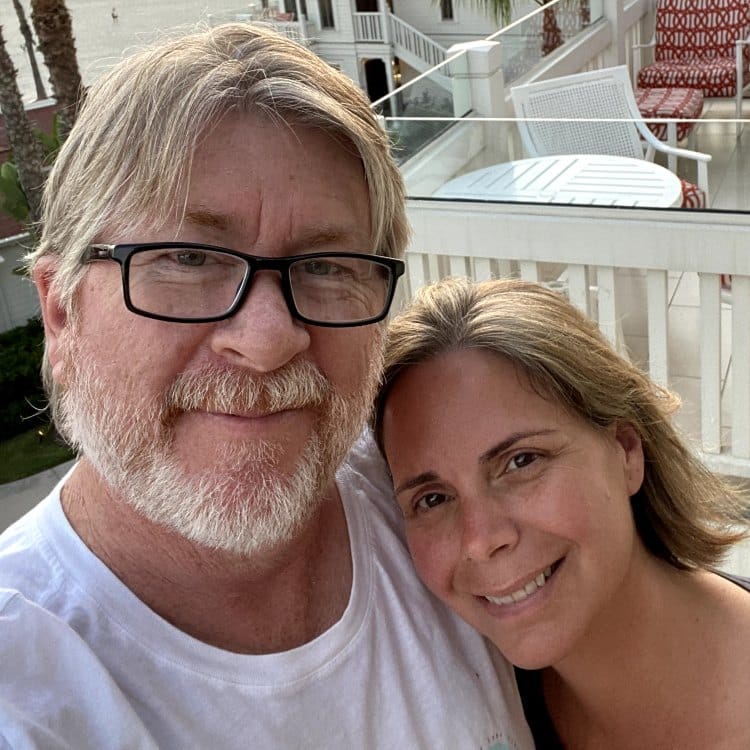 Edited for Clinical Accuracy By:
Sean Leonard is a board-certified psychiatric nurse practitioner. He received his master's degree in adult geriatric primary care nurse practitioner from Walden University and a second postmaster specialty in psychiatry mental health nurse practitioner from Rocky Mountain University. Sean has experience working in various diverse settings, including an outpatient clinic, inpatient detox and rehab, psychiatric emergency, and dual diagnosis programs. His specialty areas include substance abuse, depression, anxiety, mood disorders, PTSD, ADHD, and OCD.
Location
1010 Turquoise St.,
San Diego, CA 92109