Surfing for Recovery
San Diego Addiction Treatment Center
Surfing might be perfect if someone is looking for an alternative therapy involving the great outdoors. Since its inception, surfing has been a popular pastime for people worldwide.
Recently, surfing has been gaining popularity in helping people recover from addiction. Research has placed it as an effective treatment for depression, anxiety, and PTSD. There is an excellent bond between surfing and mental health.
The physical and mental challenge of beach surfing can help people stay sober by giving them a sense of purpose and accomplishment. Surfer therapy programs effectively treat various addictions, including alcohol, drugs, and gambling. This article explores all you need to know about surfing recovery.
What is Surfing Recovery?
Surfing Recovery in Southern California is a form of therapy that uses surf culture to help people with mental health issues. The goal of the treatment is to help patients learn how to cope with their mental health issues and improve their overall mental health. Based on the principles of mindfulness, surfing for mental health teaches people how to live in the moment and be present in their lives. It is a low-impact activity that can help to improve your cardiovascular fitness, muscle strength, and flexibility.
The program uses surfing to help people connect with their inner selves and find a sense of peace and balance in their lives. It uses the natural elements of the ocean to help individuals in recovery develop a stronger connection to sobriety. The program is based on the belief that addiction is a disease of the mind and that recovery is possible through a change in thinking and a commitment to sobriety.
Surfing mental health is an evidence-based program that is effective in helping people overcome addiction and maintain long-term sobriety. It is an excellent exercise for people of all ages and abilities but requires focus, balance, and coordination for the best results.
Is Surf Recovery A Good Option?
There are many different types of surf lesson recovery and opinions on whether it is a good option. The most important thing to consider when deciding whether or not to participate in surf recovery is your goals and what you hope to achieve from the experience.
There are many different reasons why people choose to participate in surf recovery with experienced surfers. Some people do it for the physical challenge, others for the opportunity to connect with nature, meet new people, and experience new cultures, and others for mental health. No matter your reason, surf recovery can be a fantastic experience that will help you reach your goals.
The physical challenge of beginner surf recovery is one of the most popular reasons people participate. Surf recovery can help you get in shape, lose weight, and gain muscle. Using a surfboard is also a great way to improve your balance and coordination.
There is a lot of debate surrounding the efficacy of surfing mental health. Lately, a growing body of evidence supports the effectiveness of surf recovery for mental health disorders. A study published in the journal Frontiers in Psychology found that surfing can reduce symptoms of depression and anxiety. Another study published in the journal PLOS ONE found that surfing can improve cognitive function in people with mental health problems.
How Surfing and Mental Health Are Related
The surf community is a lifestyle, not just a sport. And for many, it's a way to improve their mental health. Many treatment programs have found ways to incorporate surf sessions into their treatment schedule. The ocean has a calming effect on the mind. The impact of being in the sea surrounded by nature, the feel of the cold water, the smell of salt in the wind, and the feeling of sand between your toes on the shore can help reduce stress and anxiety. Surfing helps to release endorphins, which have been shown to improve mood and decrease stress levels.
Surfing is also a challenging sport. It all comes down to patience and dedication in waiting for the perfect wave and commitment once you see it.
Spending time in the ocean teaches you a lot about yourself. Surfers learn to relax in the silence and calmness of waiting for the perfect wave. There is plenty of time for self-reflection and meditation. It disconnects you from the stresses of everyday life and reconnects you with yourself.
Surfing also increases feelings of happiness and satisfaction. When surfing with a support group, you meet people who can help you in tough times, hold you accountable for your actions and celebrate your achievements. The sense of accomplishment that comes from riding a wave boosts self-confidence and self-esteem. The act also provides a sense of community and connection, as surfers often form bonds with others who share their passion for the sport.
Surfing for Mental Health in San Diego, CA
Surfing is a great way to improve mental health and overall wellness. It can be highly beneficial for individuals who are struggling with mental illness. The act of riding waves helps to improve balance, coordination, and flexibility while also providing a great cardio workout. Surfing also helps to reduce stress levels, enhance mental clarity, and increase happiness.
Surfing for mental health is an example of experiential therapy centered on an activity instead of just sitting on a therapist's chair. It is used alongside traditional treatments such as talk and group therapy, holistic approaches, and case management.
People struggling with substance use disorders or mental health may find relief through connecting with others and the ocean. Healthy Life Recovery helps individuals and their families find the support they need to recover.
Healthy Life Recovery, an outpatient alcohol and drug rehabilitation facility in San Diego, California, is dedicated to helping people recovering from mental illness. Surfing can be an excellent tool for recovery, and we offer surfing lessons, workshops, and events for those interested in learning more about this wonderful sport. People in San Diego and the surrounding areas can benefit from our mental health and drug abuse recovery programs. Every client gets a customized treatment plan tailored to their specific requirements.
If you or a person you care about is suffering from substance abuse or mental health disorder, help is right next door. Contact us today to learn more about our San Diego recovery programs. Our team will answer any questions and help you understand our program better.
Dr. Sanjai Thankachen graduated from Adichunchanagiri Institute of Medicine in 2000. He completed his residency in psychiatry in 2008 at Creedmoor Psychiatric Center in New York. Dr. Thankachen is currently working with Pacific Neuropsychiatric Specialists in an outpatient practice, as well as working at multiple in-patient psychiatric and medical units bringing his patients the most advanced healthcare treatment in psychiatry. Dr. Thankachen sees patients with an array of disorders, including depression, bipolar illness, schizophrenia, anxiety, and dementia-related problems.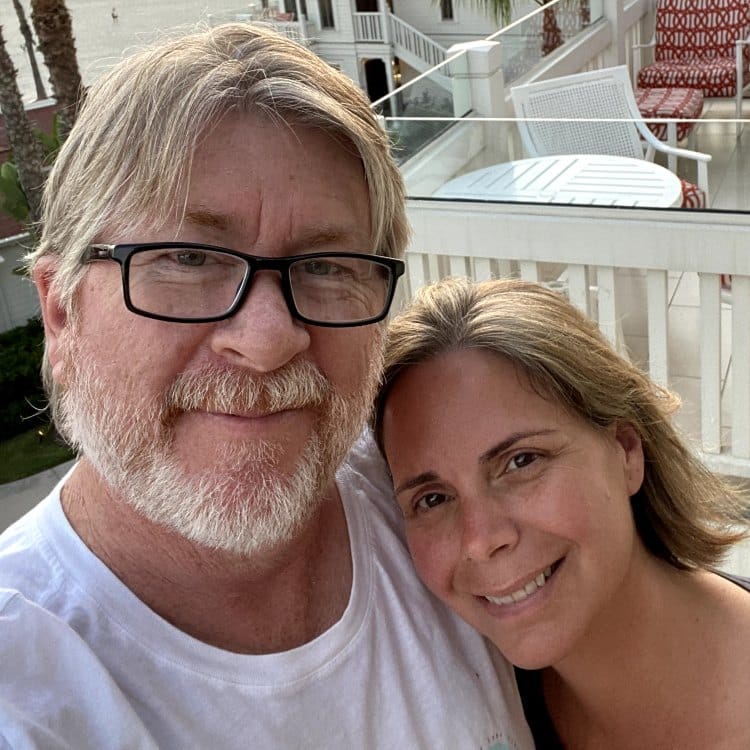 Edited for Clinical Accuracy By:
Sean Leonard is a board-certified psychiatric nurse practitioner. He received his master's degree in adult geriatric primary care nurse practitioner from Walden University and a second postmaster specialty in psychiatry mental health nurse practitioner from Rocky Mountain University. Sean has experience working in various diverse settings, including an outpatient clinic, inpatient detox and rehab, psychiatric emergency, and dual diagnosis programs. His specialty areas include substance abuse, depression, anxiety, mood disorders, PTSD, ADHD, and OCD.
Location
1010 Turquoise St.,
San Diego, CA 92109