Music Therapy for Addiction Recovery
San Diego Addiction Treatment Center
At Healthy Life Recovery, we believe in providing holistic care that reaches beyond conventional treatments. One such powerful tool in our arsenal is Music Therapy – an evidence-based therapeutic approach that employs music to heal the soul and body.
Music therapy harnesses this power, utilizing musical interventions to address physical, emotional, cognitive, and social needs of individuals. It's a clinical and evidence-based approach that helps individuals, especially those battling addiction and mental health diagnoses, find a therapeutic outlet.
Historically, music has always played a therapeutic role. From the rhythmic chants of tribal ceremonies to the soothing lullabies sung by mothers, music has been a source of healing and comfort for centuries. The formal practice of using music as a therapeutic tool began in the 20th century after World War I and World War II, when musicians played for traumatized veterans suffering from physical and emotional trauma in hospitals. Seeing the favorable responses of the injured soldiers, healthcare workers began to recognize the benefit of music for healing.
The Role of Music Therapy in Addiction and Mental Health Treatment
Addiction is a complex issue affecting both the mind and body. Music therapy addresses both these aspects, offering an integrated approach to treatment for addiction and co-occurring disorders.
Psychological Benefits
Music therapy provides a safe space for expressing feelings. It can help individuals articulate their emotions, confront the driving forces behind their addiction, and find a cathartic release. 
The therapeutic use of music can also improve mood, boost self-esteem, and reduce anxiety, all crucial for those on the path to recovery.
Physiological Benefits
On a physiological level, evidence suggests that music therapy can help improve physical markers associated with stress by regulating heart rate, reducing blood pressure, and lowering cortisol levels. Music therapy has also been associated with positive outcomes in the treatment of physical pain and the emotional distress associated with it. 
Promoting a state of relaxation and minimizing physical discomfort, music therapy can help those suffering from addiction and mental health issues combat the physical toll these disorders can take on the body.
Music therapy isn't just about listening; it's an interactive process involving both the therapist and the participant.
The Process of Music Therapy
A typical session begins with an assessment, where the therapist gauges the individual's needs. This is followed by interventions, which might include creating, singing, moving to, or listening to music. Music therapy can be tailored to meet each individual's unique requirements.
Instruments and Techniques Used
From drums and guitars to digital music platforms, various instruments and techniques are employed when implementing music therapy for addiction and mental health treatment. Common therapeutic musical experiences used to treat Substance Use Disorder (SUD) and other mental health conditions may include:  
Listening to music

Playing an instrument

Songwriting

Lyric analysis

Music-assisted creative projects

Music-assisted meditation
Patients might actively participate in making music or just to tap their foot to a beat. Every method serves a specific therapeutic purpose.
Goals of Music Therapy Treatment for Addiction and Mental Health
Addiction is a complex condition that often goes hand-in-hand with other mental health disorders. Music therapy can be tailored to address the various aspects of both substance use and mental health disorders based on the unique needs of each individual.
When used to treat addiction and co-occurring mental health disorders, music therapy treatment may be used to achieve the following objectives:
Managing physical withdrawal symptoms

Addressing cravings and triggers

Reducing negative self-talk

Promoting mindfulness and emotional control

Building healthy coping skills

Recognizing and expressing emotions

Increasing emotional tolerance

Fostering spiritual connections

Cultivating healthy relationships
Why Choose Music Therapy at Healthy Life Recovery?
For those seeking a harmonious route to recovery, Healthy Life Recovery in San Diego offers the perfect blend of conventional treatments and active recovery programs. Dive into the therapeutic world of music and find your rhythm with us.
Personalized Care
Our trained therapists tailor each session to address your unique needs, ensuring an individualized treatment journey. Our approach is designed to holistically address the multifaceted nature of addiction and mental health disorders, fostering growth and recovery in every dimension of an individual's life.
Active Recovery Programs
Not just confined to music, we incorporate a range of active recovery programs. Dive into the world of yoga, experience the thrill of skateboarding, or find your rhythm with MMA.
Located in San Diego
Nestled in the beautiful city of San Diego, our rehab offers the perfect environment for a serene recovery.
Outpatient Levels of Care
We understand the need for flexibility. That's why our programs cater to outpatient levels, allowing you to integrate recovery seamlessly into your daily life.
Experience Our Unique Approach to Music Therapy
At Healthy Life Recovery, music therapy is more than just listening. Here, you'll actively engage with music, whether it be through playing an instrument, composing, or even just listening and experiencing different types of music. And remember, no prior musical experience is needed to embark on this journey of creativity and self-discovery.
Ready to Begin Your Creative Path to Healing? Call us today to learn more about our music therapy services for addiction and mental health treatment.
Dr. Sanjai Thankachen graduated from Adichunchanagiri Institute of Medicine in 2000. He completed his residency in psychiatry in 2008 at Creedmoor Psychiatric Center in New York. Dr. Thankachen is currently working with Pacific Neuropsychiatric Specialists in an outpatient practice, as well as working at multiple in-patient psychiatric and medical units bringing his patients the most advanced healthcare treatment in psychiatry. Dr. Thankachen sees patients with an array of disorders, including depression, bipolar illness, schizophrenia, anxiety, and dementia-related problems.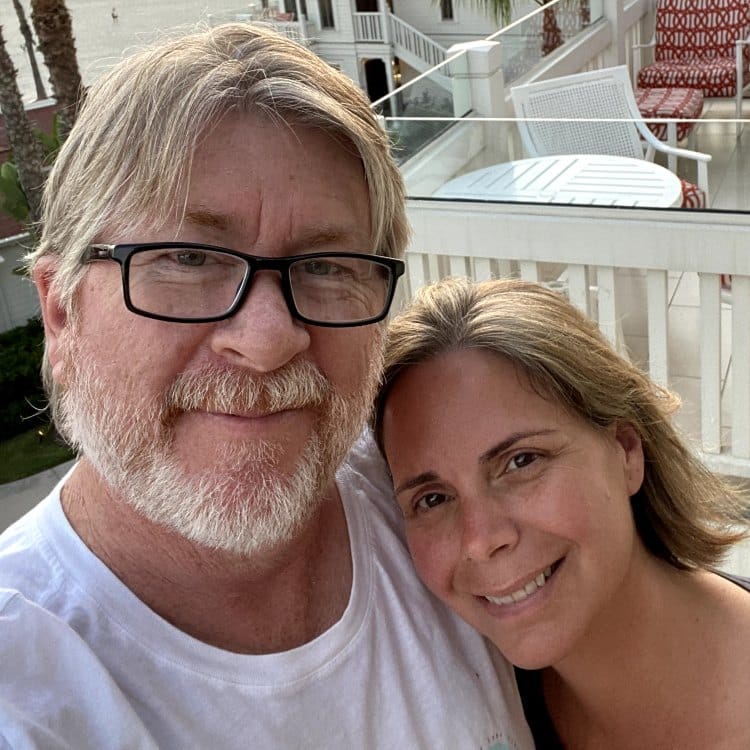 Edited for Clinical Accuracy By:
Sean Leonard is a board-certified psychiatric nurse practitioner. He received his master's degree in adult geriatric primary care nurse practitioner from Walden University and a second postmaster specialty in psychiatry mental health nurse practitioner from Rocky Mountain University. Sean has experience working in various diverse settings, including an outpatient clinic, inpatient detox and rehab, psychiatric emergency, and dual diagnosis programs. His specialty areas include substance abuse, depression, anxiety, mood disorders, PTSD, ADHD, and OCD.