Motocross For Addiction & Mental Health Treatment
San Diego Addiction Treatment Center
Discover Healing on the Track with Healthy Life Reocvery
Have you ever considered the connection between riding dirt bikes and mental health? Sounds out of the box, doesn't it? But there's a fascinating intersection here that's making waves in the therapeutic world.
Our approach at Healthy Life Recovery isn't just about finding solace on the tracks. We believe in the power of diversity, offering a spectrum of Active Recovery programs tailored to meet individual needs. Whether it's the rhythm of music therapy, the tranquility of yoga, the rush of skateboarding, or the discipline of MMA, we recognize that everyone's path to recovery is unique.
The Intersection of Dirt Bike Riding and Wellness
Modern mental health treatments have shifted from strictly conventional methods to incorporating activities that empower and rejuvenate the mind and body. One such innovative approach is the Motocross Program for Addiction & Mental Health Treatment. This program integrates the adrenaline-packed sport of dirt bike riding with structured therapy sessions, offering a unique therapeutic experience.
Motocross: More than a Sport
The Therapeutic Nature of Motocross
Dirt bike riding isn't just about the thrill. This sport, like many others, serves as a platform for growth and healing in recovery. Bike riding and other forms of exercise also are associated with a number of health benefits when integrated alongside other therapeutic methods.
Being on a bike, navigating terrains, forces one to be in the moment – a form of moving meditation. This presence of mind can divert attention from cravings and negative thoughts, acting as a therapeutic outlet.
Health Benefits of Dirt Bike Riding
Conquering challenging tracks instills a sense of accomplishment, boosting confidence. This resilience often spills over into other life areas, including battling addiction and mental health issues.
Research supports that exercise, through activities like dirt bike riding, is known to have many health benefits. Physical activity is an effective means to relieve substance abuse and can improve mental health by releasing endorphins – natural painkillers and mood elevators.
Mindfulness on the Track
According to recent research, Mindfulness-Based Interventions (MBIs) have shown effectiveness comparable to established evidence-based treatments in reducing the frequency and quantity of alcohol and drug use, substance-related problems, craving for substance use, and in increasing the rate of abstinence. Activities requiring high levels of focus and concentration like dirt bike riding can be considered mindfulness practices. These types of activities are perfect for helping individuals detach from their troubles, even if momentarily, and facilitating healing. 
Why Choose Motocross at Healthy Life Recovery?
Embark on a unique therapeutic journey that fuses the adrenaline rush of motocross with structured therapy sessions. At Healthy Life Recovery in San Diego, we're pioneering a new path to wellness, one that sees the thrill of the open track as a route to inner peace and recovery.
Innovative Approach to Recovery
Our programs offer a fresh perspective on healing. While motocross for addiction and mental health treatment may not replace traditional therapies, it's an effective complementary approach. After all, sometimes there are multiple paths on the road to recovery. 
Personalized Care
Our dedicated therapists ensure each motocross session is tailored to meet your unique needs, weaving together the physical challenges of the track with the emotional strides of recovery. 
Variety of Active Recovery Programs
While motocross holds its distinct therapeutic benefits, we also offer a spectrum of Active Recovery programs. From the harmony of music therapy to the balance of yoga, the exhilaration of skateboarding, and the discipline of MMA—discover a holistic approach to recovery.
Serenity of San Diego
Our facility is nestled in the picturesque city of San Diego, providing a calming environment that complements our active recovery programs. The scenic beauty amplifies the therapeutic experiences, encouraging holistic healing.
Flexible Outpatient Levels of Care
Recovery shouldn't disrupt your life but rather integrate smoothly into it. Our outpatient programs are crafted with flexibility, allowing you to pursue healing without taking a complete break from your daily commitments.
Motocross for Addiction & Mental Health in San Diego
Whether battling addiction or navigating mental health challenges, our Active Recovery tracks offer lessons in resilience, focus, and inner strength.
Join Us on the Track to Recovery
In the heart of Orange County, Healthy Life Recovery is breaking barriers in therapeutic practices. Our motocross program isn't just an activity; it's a revolutionary fusion of adrenaline, mindfulness, and structured therapy sessions. At its core, it embodies the belief that healing can come from unexpected quarters.
Join Healthy Life Recovery in redefining the contours of therapeutic practices. Discover a new dimension of recovery, one that resonates with your soul and aligns with your life's rhythm. We invite you to explore our diverse offerings and find the one that speaks to your heart.
Reach out to us today and embark on this transformative journey. Together, we'll navigate the track to a brighter, healthier, and more fulfilling future.
Dr. Sanjai Thankachen graduated from Adichunchanagiri Institute of Medicine in 2000. He completed his residency in psychiatry in 2008 at Creedmoor Psychiatric Center in New York. Dr. Thankachen is currently working with Pacific Neuropsychiatric Specialists in an outpatient practice, as well as working at multiple in-patient psychiatric and medical units bringing his patients the most advanced healthcare treatment in psychiatry. Dr. Thankachen sees patients with an array of disorders, including depression, bipolar illness, schizophrenia, anxiety, and dementia-related problems.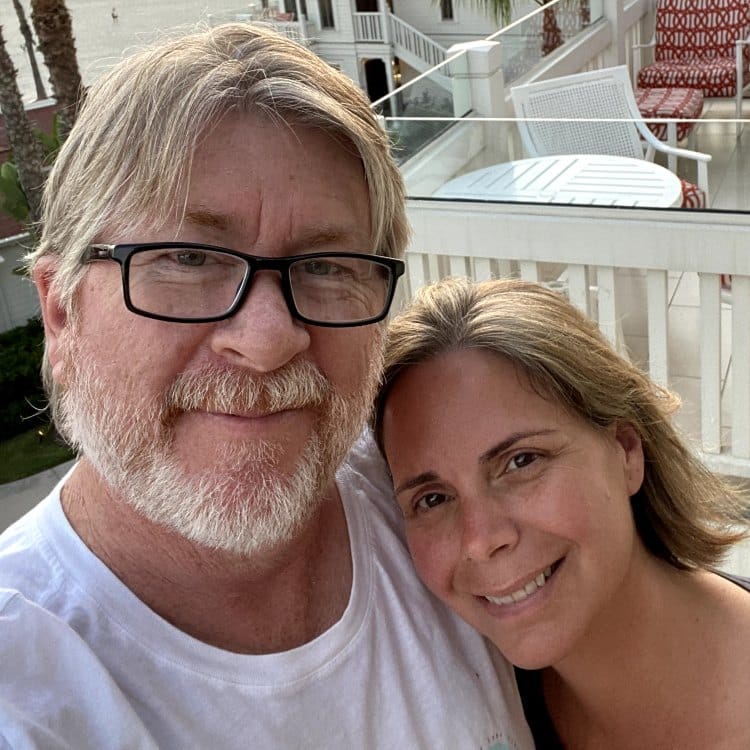 Edited for Clinical Accuracy By:
Sean Leonard is a board-certified psychiatric nurse practitioner. He received his master's degree in adult geriatric primary care nurse practitioner from Walden University and a second postmaster specialty in psychiatry mental health nurse practitioner from Rocky Mountain University. Sean has experience working in various diverse settings, including an outpatient clinic, inpatient detox and rehab, psychiatric emergency, and dual diagnosis programs. His specialty areas include substance abuse, depression, anxiety, mood disorders, PTSD, ADHD, and OCD.