In 2020, 40.3 million Americans aged 12 or older (or 14.5 percent of this population) had a substance use disorder (SUD) in the past year7. SUD is a condition when the recurrent use of alcohol and/or drugs causes significant impairment in day-to-day functioning. Substance use disorders are often called addiction.
Helping a loved one who is struggling with addiction (SUD), can be challenging. Understanding the signs and symptoms of addiction is the first step to knowing how to help your child find recovery. Knowing how to approach your child or loved one regarding addiction can influence their chances of finding recovery.
Addiction often called substance use disorder (SUD), is a mental health disorder that causes an inability to control using drugs and/or alcohol2. Addiction consists of compulsive drug-seeking behaviors despite negative consequences. SUDs are considered treatable and chronic medical conditions.
The signs of addiction can look different depending on the drug that is being abused. Generally, drastic changes in behavior can be signs of mental illness and addiction.
Signs of addiction can include:
Addiction can affect any age, sex, or economic status of people. Although the exact cause of addiction is unknown, certain experiences and circumstances increase the likelihood of developing an addiction.
Risk factors for developing an addiction include:
How to Help an Addicted Child
Helping your child who is struggling with addiction can be challenging because addiction is a complex, chronic medical condition. Opening the lines of honest communication without judgment can be beneficial to your child starting to be willing to accept help. Understanding what may have caused the addiction to develop and how to prevent the addiction from becoming worse can help the addicted child. 
In other cases, speaking with an addict may need interpretation to come to a reasonable conclusion. In any case, a healthy dialogue can be vital to communicating with your child, and avoidance of drug abuse can lead to severe consequences.
Talking and open communication can be the most effective way to keep your child within reach of help. Start talking, explore feelings, and determine how school and work-life are going. Begin discussing how drugs affect the body and why drugs are unhealthy.
Healthy communication can be created by:
The key to healthy communication with an addict is expressing love rather than criticism and disapproval. Attempting to condone or justify behaviors of addiction is not beneficial, but passing judgment can negatively impact the likelihood of accepting help. Avoid pushing them away or contributing to the feelings that triggered drug use in the first place.
Beginning with open dialogue, try to communicate the overall goal of having a happy and healthy child. Addiction is a direct obstacle to health and wellness. Further, addiction is a symptom of deeper issues or challenges in life. As a result, the main focus can be on the deeper issues and the future health of the child.
Focusing and fixating on the addiction might not help reduce addictive behaviors or promote recovery. Shame and constant attention to the addiction may deepen feelings of depression, guilt, shame, anxiety, and pain that the drug masks. Being aware of emotions and where the emotions are stemming from may help when speaking to your addicted child.
Another difficult thing to do is recognize your role in the addiction. Parents contribute to a child's addiction in many cases. Children who are exposed to addiction in their household are around twice as likely to experience it themselves6.
The first thing to do is to eliminate addiction from the household. If smoking, drinking, or using other drugs in the house is currently occurring, stopping these activities can help the child.
Participation in addictive behaviors can give the child a false sense that these activities are okay to participate in themselves. Especially during adolescence, children will follow by example.
Identify Reasons to Escape
Drug addiction is more than just a way to escape the pain. It's far more complicated than that, but it's certainly true that unhealthy and difficult life experiences can lead to drug abuse3.
Alternatively, healthy and communicative relationships might lead a person to participate in healthy behaviors. So, if there are any obvious dangers or traumatic influences in the home, this can increase the risk of developing a drug or alcohol addiction.
"Reasons to escape" can include:
Research Options for Recovery
Recovery from drug and alcohol addiction is possible with the proper support and care. In the United States, there are many different treatment centers that focus on helping find addiction recovery by providing medication management, therapy, and holistic methods.
Treatment centers are often focused on a specific set of the population or are best at treating certain diagnoses. Treatment centers can be inpatient, outpatient, or both and specialize in a specific drug or mental health disorder. Depending on your child's specific needs, one treatment center may be a better fit than another.
List Options for Your Child
Discover treatment centers that offer the services your child needs. After finding outpatient and residential facilities, talking with an admissions specialist may help to discover what center will be best for your child.
An admissions specialist can also help with finding whether the insurance provider your child has will cover treatment. If treatment will not be covered by insurance, an admissions counselor can help with financing options or giving a discounted cash rate for treatment.
Outpatient treatment centers are good options for addicts who are not in need of medical detoxification. Substances like benzodiazepines, alcohol, and barbiturates can require a medical detox and an inpatient setting may be better for the start of treatment.
After finding multiple treatment center options for your child, developing a specific and aggressive plan of action is recommended. Drug addiction is a serious medical condition that tends to be very time sensitive. Your child may be willing to go to treatment in one minute and change their mind quickly.
Having a plan and knowing that the facility can take your child right away can help speed the recovery process. Waiting to put your child in treatment can have many adverse consequences.
Counseling & Mental Health
Counseling can be highly beneficial when addiction occurs within a family. Counseling can help parents of addicts as well as the addict themselves. Counselors can provide tools to parents to help their children through addiction.
Counseling for your child struggling with addiction can also provide excellent support and resources. Counselors can help your child work through the causes of addiction and provide education about addiction.
Understanding how to talk to an addicted family member might be difficult without support. Speaking to your child in the presence of a counselor may be beneficial. The counselor may be able to suggest different ways of speaking to each other and different solutions.
Therapists can also provide a third-party perspective on how to move forward and provide context on what contributed to the development of an addiction. A two-way relationship can result in arguments rather than focusing on the issue at hand. There's a lot to be gained from counseling, and participating in it with your child might lead to deeper emotional intelligence, more meaningful relationships, and happier lives.
Addressing addictive behaviors and problems as a result of your child's addiction can take a toll on emotional health. Finding a support network for parents may be beneficial for emotional well-being. Support groups are available for family and loved ones of addicts with people who are going through similar struggles.
Al-Anon is a support group for family members or loved ones of those struggling with alcohol addiction1. Al-Anon offers a 12-step based program and meetings that can be attended locally or online. These groups are a safe and confidential space for families to share about and get support for their struggles with addicted loved ones.
Nar-Anon is a support group for family members or loved ones of those struggling with drug addiction4. Local support groups provide a safe and confidential environment to share about struggles with addicted loved ones. Nar-Anon offers a 12-step based program to help family and friends of addicts.
Partnership to End Addiction
The Partnership to End Addiction is a helpline that provides support via phone call, text, or email5. Response times are quick and the helpline will get in contact within 24 hours. Services provided by helpline specialists can include setting up a plan of action, exploring ways to talk with your loved one, and any other support needed.
Seek Treatment for Your Loved One
Addiction is a chronic medical condition that can take over your child or loved one's life. Parents of addicts can receive support for their mental health and seek counseling for their child. With treatment and support, recovery from addiction is possible.
If your loved one is struggling with addiction, reach out to Healthy Life Recovery today. Our team can answer any questions you may have and give you a better understanding of our outpatient program.
Dr. Sanjai Thankachen
Dr. Sanjai Thankachen graduated from Adichunchanagiri Institute of Medicine in 2000. He completed his residency in psychiatry in 2008 at Creedmoor Psychiatric Center in New York. Dr. Thankachen is currently working with Pacific Neuropsychiatric Specialists in an outpatient practice, as well as working at multiple in-patient psychiatric and medical units bringing his patients the most advanced healthcare treatment in psychiatry. Dr. Thankachen sees patients with an array of disorders, including depression, bipolar illness, schizophrenia, anxiety, and dementia-related problems.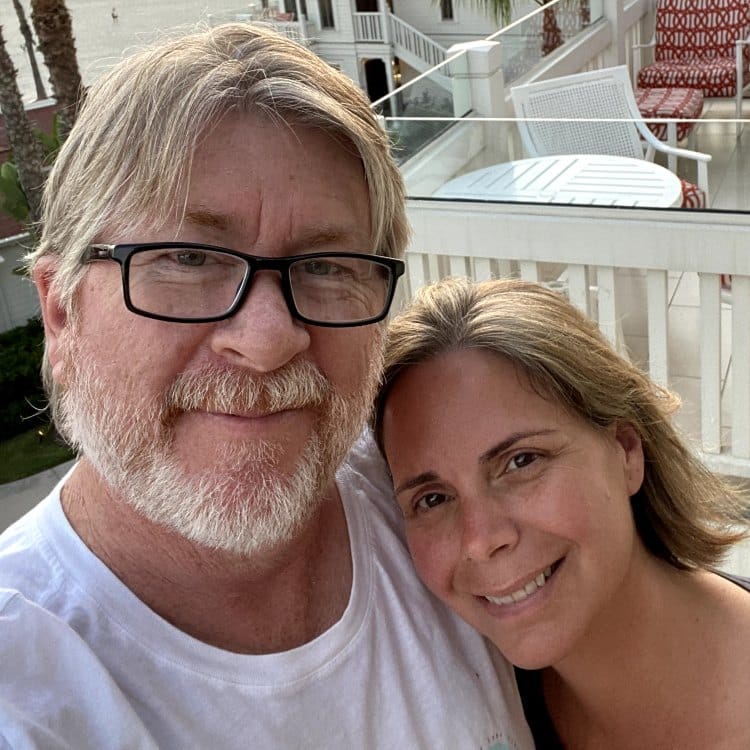 Edited for Clinical Accuracy By:
Sean Leonard is a board-certified psychiatric nurse practitioner. He received his master's degree in adult geriatric primary care nurse practitioner from Walden University and a second postmaster specialty in psychiatry mental health nurse practitioner from Rocky Mountain University. Sean has experience working in various diverse settings, including an outpatient clinic, inpatient detox and rehab, psychiatric emergency, and dual diagnosis programs. His specialty areas include substance abuse, depression, anxiety, mood disorders, PTSD, ADHD, and OCD.
1. Al-Anon Family Group Headquarters, Inc. (2020, December 29). Newcomers – al-anon family
groups. Al-Anon. Retrieved May 9, 2022, from https://al-anon.org/newcomers/
2. American Society of Addiction Medicine. (2019). Definition of addiction. ASAM. Retrieved May 9, 2022, from https://www.asam.org/quality-care/definition-of-addiction
3. Khoury, L., Tang, Y. L., Bradley, B., Cubells, J. F., & Ressler, K. J. (2010, December). Substance use, childhood traumatic experience, and posttraumatic stress disorder in an urban civilian population. Depression and anxiety. Retrieved May 9, 2022, from https://www.ncbi.nlm.nih.gov/pmc/articles/PMC3051362/
4. Nar-Anon Family Group Headquarters, Inc. (2021). Our principles – nar-anon family groups. Nar-Anon. Retrieved May 9, 2022, from https://www.nar-anon.org/our-principles/
5. Partnership to End Addiction. (2022, April 27). Get support: Addiction resources. Partnership to End Addiction. Retrieved May 9, 2022, from https://drugfree.org/get-support/
6. Solis, J. M., Shadur, J. M., Burns, A. R., & Hussong, A. M. (2012, June). Understanding the diverse needs of children whose parents abuse substances. Current drug abuse reviews. Retrieved May 9, 2022, from https://www.ncbi.nlm.nih.gov/pmc/articles/PMC3676900/
7. Substance Abuse and Mental Health Services Administration. (2021). Key Substance Use and Mental Health Indicators in the United States: Results from the 2020 National Survey on Drug Use and Health. SAMSHA. Retrieved May 9, 2022, from https://www.samhsa.gov/data/sites/default/files/reports/rpt35325/NSDUHFFRPDFWHTMLFiles2020/2020NSDUHFFR1PDFW102121.pdf