There are many different approaches to helping a person with a substance abuse issue. Most psychotherapeutic approaches include a cognitive-behavioral aspect — meant to address problematic behavioral patterns and thought processes.
Motivational interviewing is a common form of cognitive-behavioral therapy that can address one's readiness and commitment early on in addiction treatment. It can be a great way to improve engagement in therapeutic exercises and promote motivation towards long-term sobriety.
What is Motivational Interviewing?
Motivational Interviewing is a person-centered, collaborative and goal-oriented treatment used in drug counseling that is meant to strengthen one's commitment and motivation towards a specific goal.
It was originally a method outlined by Dr. William R. Miller, a prestigious professor of psychiatry and psychology at the University of New Mexico. He was written courses on Motivational Interviewing's use for those who struggle with substance use disorders and help people change longstanding self-destructive habits.
The theory behind his research is that by using the right tactics, anyone can train their mind to be motivated because it's all about your mindset.
Motivational interviewing is a way for therapists and counselors to communicate with their client, often combining other treatment approaches. Together, the counselor and the client talk through reasons to change based on how the client's future goals and desires.
Rather than be instructed by a counselor, the client is meant to come to their own conclusions by discussing problems and goals with the counselor.
Key qualities of motivational interviewing include:
Core Elements of Motivational Interviewing
Motivational interviewing places emphasis on understanding and collaboration. The counselor is more of a partner, rather than a leader. The client is meant to draw on their own values, priorities, and wisdom to explore reasons for change and the counselor is meant to support this. The practitioner should take a non-judgemental stance and rather seek to understand and show empathy, highlighting a person's strengths and successes.
Motivational interviewing also practices open questions, affirmations, reflections, summarizing, attending to the language of change, and exchange of information. Open questions explore a person's ideas, experiences, and perspectives. Affirmations of strengths and efforts can help build a person's confidence in their ability to change. Reflections on what the client is communicating can increase understanding and establish empathy. Summarizing ensures and reinforces key points made by the client. Attending to the language of change allows the client to speak more in the motive for change. And, sharing information is a way for the practitioner and the client to understand and respect one another.
Fundamental processes of motivational interviewing include:
Different Types of Motivational Interviewing
There are a few different motivational interviewing methods. These are used depending on the situation of the person seeking recovery.
The first method is a brief motivational interviewing method. This is often used to address a problematic situation by raising awareness and encouraging steps to change the direction of this problem. It generally is done in one or two sessions early on in recovery.
The second method is systematic-motivational therapy, which adapts a family systems therapy approach. This focus on relationship issues impacting substance abuse addresses family beliefs systems to manage problematic behaviors.
And, the third method is motivational enhancement therapy, which adds a more traditional style of therapy with additional feedback. With this method, there may be an assessment, feedback of results, and a more typical exploration of solutions.
Ways Motivational Interviewing is Different
Notice that this treatment method is known as interviewing instead of a counseling session or any other term used for therapy. During these sessions, the patient and counselor will work together to create goals.
These goals will help define their journeys through recovery. Instead of the counselor sharing the goals they think the patient should have. For most patients, it's the first step in taking back the control they lost while during active addiction.
This is effective because most people attend treatment because they've been prompted to by someone else. This person could be a family member, friend, or other measures.
Motivational interviewing focuses on fostering the idea of personal responsibility for oneself.
If a patient is to make a genuine change in their lives, it has to start with themselves and not others. After all, if they're in recovery for other people, the chances of relapse are high.
In theory, this treatment is a form of mindfulness, which many studies have noted is a key to relapse prevention. Now that you've got a better understanding of motivational interviewing, it's time to take a deeper look into how the overall process works.
Establishing a Relationship
The first step in the motivational interviewing process is establishing a relationship. A relationship between the counselor and the patient or whoever is providing the treatment.
Without a strong, established relationship, the trust won't be there. This makes it challenging to complete the work the counselor and patient have set out to do.
As these relationships are built, the patient must understand the counselor is there to help them set and find ways to achieve their goals. It makes the patient feel more comfortable because you're not operating with the idea that the counselor is above them.
During this time, the counselor will ensure they're creating an environment the patient feels comfortable within. Eventually, they'll move to set the goals the patient hopes to achieve.
Determining Personal Motivations
We've mentioned before that motivational interviewing is about helping the patient understand the specific factors. Factors that motivate them to get sober.
Without understanding their driving force, it can be challenging to set goals and continue to do the work it takes to stay sober.
Whenever a patient mentions why they desired to seek treatment, it's essential to hang onto these moments. And discuss these things further.
As a counselor engages in these conversations, it helps to uncover more reasons for getting sober.
The counselor will take the things they're saying and restate them in a way that makes sense and puts it in simple terms. As the patient continues through treatment, the amount they spend talking about what motivates them should increase.
It's not uncommon for people to come into treatment without an idea of what they wish to achieve, but that doesn't mean it doesn't happen. In a situation where someone isn't aware of their goals, it's crucial the counselor work with them to determine what they wish to focus on.
Finding their focus will help them determine their recovery paths. What does the patient hope to achieve from treatment?
What motivates them to change? Why now? The counselor will lead the conversation to help the patient come to terms and begin their journey of discovering these answers.
The patient must come to these realizations on their own, but the counselor will ned to agree with them on the answers they come up with. It's essential to keep in mind there isn't a timeline for how long it will take each patient to arrive at the point of having these answers.
Some might have them right away, while it takes others longer to figure out what's brought them to treatment. It's also essential to determine specific things, such as habits the patient wants to change.
Now is the time to create a plan to help the patient remain sober once they've left treatment. Treatment is a small part of recovery, with a lot of the work being done daily once they've completed treatment.
Each day will bring something new, including triggers that the patient needs to be prepared for. If a plan has been created during these times of vulnerability, the patient can remember the plan and make better decisions.
To create an effective plan, it's essential to identify possible triggers.
Motivational Interviewing Advice
When anyone is starting motivational interviewing therapy, the first thing to get things going is to ask the right questions.
Remember, in the first stages of these interviews, the relationship is still being established. It's best to ask simple, open-ended questions. Keeping questions to a yes or no will leave it up to the patient to elaborate on their answers.
As the relationship between the counselor and patient continues to flourish so does the conversation. The patient will provide more information. This information will go beyond a yes or no. Another piece of advice we have is to listen.
Instead of being ready to speak or give advice, devote your attention to listening to the patient. By allowing the patient to lead the conversation, you're focusing on what they want to focus on within reason.
Another thing we recommend doing is, towards the end of the therapy session, repeat what's been discussed. This is an excellent way of reminding the patient what the goal was that started the discussion, and they'll leave with this on their mind.
In terms of motivational interviewing, there are several things that the patient and counselor will work through. From the beginning, when the relationship is established.
To the end, when it's time to devise a plan that the resident will use throughout the rest of their lives.
If you or someone in your life requires treatment, Healthy Life Recovery is the only facility to contact. Not only do we provide individual care, but we can also help you stage an intervention and provide resources for your mental health.
Dr. Sanjai Thankachen
Dr. Sanjai Thankachen graduated from Adichunchanagiri Institute of Medicine in 2000. He completed his residency in psychiatry in 2008 at Creedmoor Psychiatric Center in New York. Dr. Thankachen is currently working with Pacific Neuropsychiatric Specialists in an outpatient practice, as well as working at multiple in-patient psychiatric and medical units bringing his patients the most advanced healthcare treatment in psychiatry. Dr. Thankachen sees patients with an array of disorders, including depression, bipolar illness, schizophrenia, anxiety, and dementia-related problems.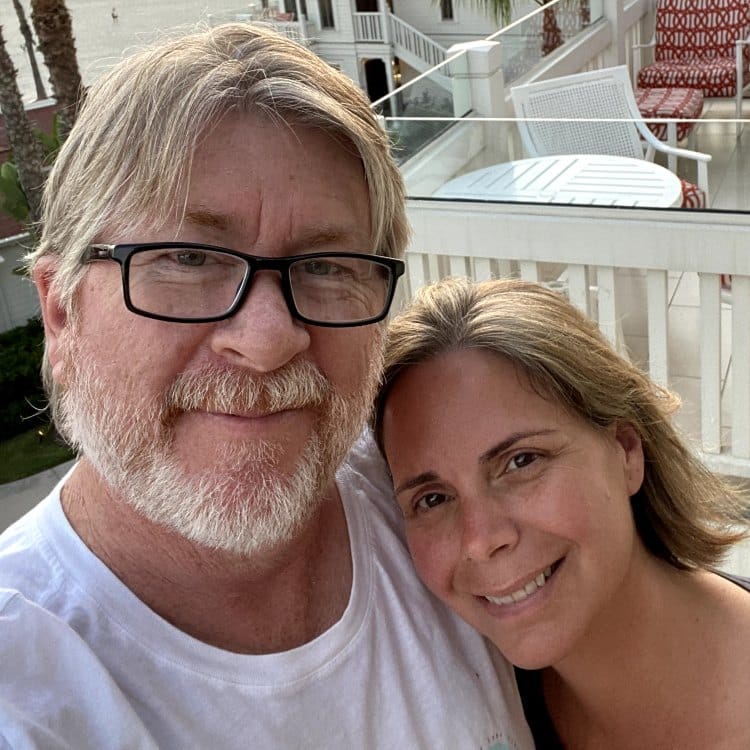 Edited for Clinical Accuracy By:
Sean Leonard is a board-certified psychiatric nurse practitioner. He received his master's degree in adult geriatric primary care nurse practitioner from Walden University and a second postmaster specialty in psychiatry mental health nurse practitioner from Rocky Mountain University. Sean has experience working in various diverse settings, including an outpatient clinic, inpatient detox and rehab, psychiatric emergency, and dual diagnosis programs. His specialty areas include substance abuse, depression, anxiety, mood disorders, PTSD, ADHD, and OCD.