Mental Health Treatment in San Diego
At Healthy Life Recovery, we understand the importance of effective mental health treatment. We believe that individuals who struggle with mental health conditions should have access to the highest quality care in a safe and supportive environment. That's why we offer a wide range of outpatient mental health services in San Diego, designed to meet the unique needs of each individual.
Our Mental Health Treatment Program
Our outpatient mental health treatment center in San Diego is staffed by a team of highly qualified professionals dedicated to providing our clients with the best possible care. Our team includes licensed therapists, psychiatrists, and other mental health professionals, who work together to develop personalized treatment plans that address each client's unique needs.
Our outpatient mental health services include individual therapy, group therapy, family therapy, medication management, and other evidence-based treatments. We use a holistic approach to treatment, addressing the physical, emotional, and spiritual aspects of mental health to promote lasting recovery and wellness.
We believe that effective mental health treatment is essential for promoting long-term recovery and wellness. That's why we offer a comprehensive range of services designed to meet the unique needs of each individual. These are some of our program components:
Individual Therapy
Our individual therapy sessions are conducted by licensed therapists who specialize in treating a wide range of mental health conditions, including anxiety, depression, bipolar disorder, trauma, and more. We also offer group therapy sessions, which provide a supportive environment for individuals to connect with others who are going through similar challenges.
Medication Management
In addition to therapy, we offer medication management services for individuals who may benefit from prescription medication as part of their treatment plan. Our psychiatrists work closely with each client to determine the most appropriate medication, dosage, and duration of treatment and closely monitor their progress to ensure the best possible outcomes.
Family Therapy
At Healthy Life Recovery, we understand that mental health conditions can have a significant impact on family dynamics. That's why we offer family therapy sessions, which provide a safe and supportive space for families to communicate openly and work through any challenges that may arise as a result of the individual's mental health condition.
Process Groups
Talking to friends and family about mental health issues can be difficult. Our Process Groups offer clients a chance to join with others who understand their unique situation, creating a safe space where experiences can be shared without judgment. Joining with others who are going through a similar situation reduces that isolation and allows for the realization that others are struggling through the same thing.
A Collaborative Approach to Care
At Healthy Life Recovery, we take a collaborative approach to treatment, working closely with each client to develop a personalized treatment plan that addresses their unique needs and goals. Effective treatment involves not only addressing the individual's symptoms but also helping them to build the skills and resources necessary for long-term recovery and wellness.
Our outpatient mental health services are designed to be flexible and convenient, allowing individuals to receive the care they need while maintaining their daily routines and responsibilities. We offer daytime, evening, and weekend appointments to accommodate a wide range of schedules.
Specialized Mental Health Programs
At Healthy Life Recovery, we believe individualized treatment tracks are necessary to treat a mental health disorder effectively. Most mental health treatment centers lump all of their clients into one large group. We believe that this is counterproductive and can lead to individuals being overshadowed or feeling uncomfortable. That's why we created individualized treatment tracks with specific curriculums to match each patient's diagnosis.
Depression
Depression is one of the most treatable mental health conditions. Approximately 85% of people with depression who seek treatment eventually respond well. Treatments for Depression can include Psychotherapy, Antidepressant Medication, as well as complementary treatments like Biofeedback Therapy and Transcranial Magnetic Stimulation (TMS). Avoiding alcohol and other depressants is also helpful in mitigating depressive symptoms.
Trauma & PTSD
Post-traumatic stress disorder (PTSD) is a mental health issue that can develop after a traumatic event. The most effective treatment for PTSD combines medications like SSRIs or SNRIs and trauma-focused therapies. Trauma-focused therapies seek to reexamine the traumatic event. Some of these therapeutic modalities include Cognitive Processing therapy, Eye Movement Desensitization and Reprocessing (EMDR), and Prolonged Exposure Therapy.
Anxiety
There are many different types of anxiety disorders: panic disorder, phobias, separation anxiety, and general anxiety disorder (GAD). Treatment for anxiety disorders may include medication to help alleviate some of the symptoms. However, the most effective treatment has been proven to be psychotherapies like Cognitive Behavioral Therapy (CBT). Lifestyle changes like limiting caffeine exercising regularly and eating a healthy diet can also be effective.
Bipolar Disorder
Bipolar disorder is a chronic mood disorder that causes intense shifts in mood, energy levels, and behavior. Bipolar disorder is a lifelong condition, so treatment is a lifelong commitment. An effective treatment plan often includes a combination of psychotherapy, medication, and self-management strategies. Psychoeducation can also help a person with bipolar identify their triggers so they can intervene before an episode. Healthy habits like exercise, yoga, and meditation can also help.
Mental Health Treatment at Healthy Life Recovery
At Healthy Life Recovery, we believe that everyone deserves access to high-quality mental health care, regardless of their background or financial situation. That's why we offer a range of payment options, including insurance, self-pay, and sliding scale fees, to make our services as accessible as possible.
If you're looking for a comprehensive and compassionate mental health treatment center in San Diego, look no further than Healthy Life Recovery. Our experienced and dedicated team is here to help you achieve lasting recovery and wellness.
Living with Borderline Personality Disorder (BPD) can be incredibly challenging, especially if it's not properly diagnosed. Deciphering which condition is causing a person's symptoms can be a long and confusing process. Many people who have BPD aren't aware of their...
read more
Dr. Sanjai Thankachen graduated from Adichunchanagiri Institute of Medicine in 2000. He completed his residency in psychiatry in 2008 at Creedmoor Psychiatric Center in New York. Dr. Thankachen is currently working with Pacific Neuropsychiatric Specialists in an outpatient practice, as well as working at multiple in-patient psychiatric and medical units bringing his patients the most advanced healthcare treatment in psychiatry. Dr. Thankachen sees patients with an array of disorders, including depression, bipolar illness, schizophrenia, anxiety, and dementia-related problems.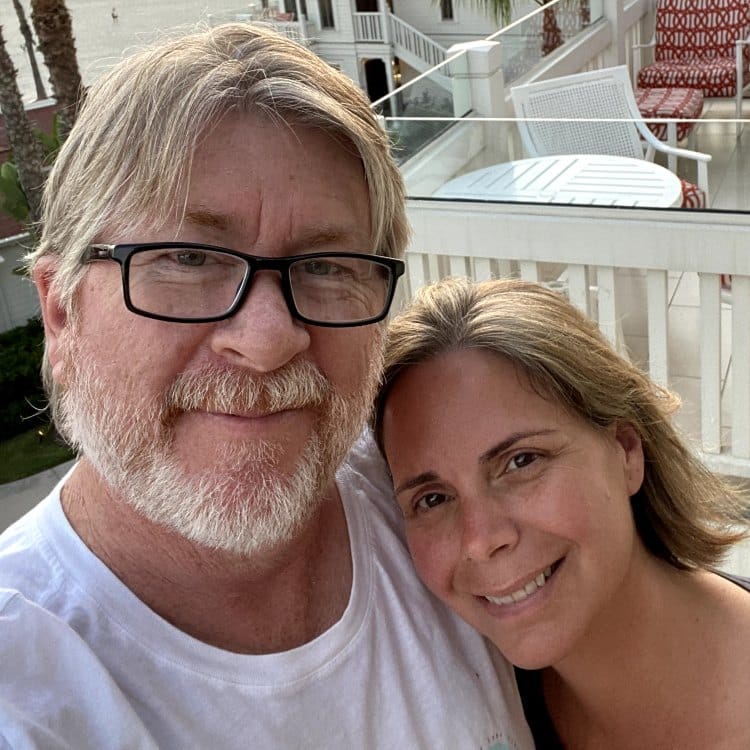 Edited for Clinical Accuracy By:
Sean Leonard is a board-certified psychiatric nurse practitioner. He received his master's degree in adult geriatric primary care nurse practitioner from Walden University and a second postmaster specialty in psychiatry mental health nurse practitioner from Rocky Mountain University. Sean has experience working in various diverse settings, including an outpatient clinic, inpatient detox and rehab, psychiatric emergency, and dual diagnosis programs. His specialty areas include substance abuse, depression, anxiety, mood disorders, PTSD, ADHD, and OCD.