According to the Substance Abuse and Mental Health Services Administration, nearly 20 million Americans struggle with substance use disorder in any given year.1 Many families struggle to help a loved one fight addiction. In many cases, the person struggling with addiction cannot see the problem. In these scenarios, they will not seek improvement on their own. 
A focused and strategic approach can help. By joining forces with friends and family, a united effort to help the person struggling with addiction can be beneficial. 
Common types of addiction include:
Addiction can be problematic at any given time of the year, but it can be challenging during the holidays. This has led many families to consider if performing an intervention during the holidays is worthwhile. This guide will provide the basics of conducting an intervention and help you evaluate if it should be done during the holiday season.
An addiction intervention is a well-planned process conducted by friends and family of the person struggling with addiction. In many cases, the intervention is guided by the help of a medical professional or addiction specialist. In specific scenarios, it may also involve a faith leader. 
The intervention for addiction itself will have the group confront the addicted person struggling in a constructive manner. During the intervention, loved ones will express their concern about the addiction and encourage treatment. The goal of the intervention is not to express blame but rather provide loving support for the individual to pursue professional help. Careful planning and consideration are critical to achieving a successful intervention. 
Before the intervention, it is essential to familiarize yourself with the causes and statistics involving addiction:
Benefits of an Intervention
A successful intervention will benefit those struggling with addiction and their loved ones. For loved ones, planning the intervention is often a cathartic process. It allows the family to talk out their concerns amongst themselves. When completed successfully, an intervention will get the person struggling with addiction onto the path of recovery. 
Additional benefits of intervention include:
Interventions often contain an ultimatum or established consequence if the individual refuses to seek professional treatment. This may entail being forced to move out, removal of financial support, or other direct effects. Establishing these consequences can lead to an awkward and uncomfortable intervention, especially if done near the holiday season. No matter when the intervention is conducted, planning is critical.
Working With Addiction Professionals
Throughout the recovery process, the person suffering from addiction may need to work with numerous addiction recovery specialists. This often begins with the intervention specialist but will continue into an inpatient treatment program, outpatient treatment program, and therapy. 
When selecting the best professionals to work with, it is essential to understand the underlying factors that contributed to the addiction. Some things to keep in mind include the following:
All of these factors should be at the forefront when selecting addiction professionals. Certain professionals are better equipped to help with certain underlying conditions.
How to Perform an Intervention During the Holidays
An intervention shouldn't be conducted on a whim and for best results should be planned. When planning an intervention around the holidays, it should be timely. The holidays may serve as an ideal time to talk and plan with other family members and loved ones as opposed to actually conducting the intervention. 
Whether you plan on conducting the intervention during the holidays or at a later date, we recommend following these seven steps.
The first step is to list family members and loved ones who will be at the intervention. These should be people who genuinely care about the person who is struggling with addiction. Additionally, the person struggling with addiction should like and respect the intervention team. Most interventions have around ten people, but participants can easily be more or less.
Finding an addiction recovery specialist who can help with the intervention is highly recommended. This may be a doctor, certified addiction specialist, or social worker. In any case, feel free to schedule meetings with several intervention specialists. It is fine to shop around specialists until you find one that you think would be best for the group.
After creating a list of possible friends and family members and finding an intervention specialist that you like, it is time to start looking into detox and recovery centers. Depending on the addiction, detox may be necessary before the actual treatment. 
Some substances can present a danger during the detox process. In these cases, a detox center is critical for safety. Your intervention specialist can help you choose the best course of action. Many rehab facilities will also have a detox center on site. 
Other considerations should be taken into account should the person agree to receive treatment. Will it be in-patient or outpatient treatment? Does their employer need to be notified? Are they currently enrolled in university? What other obligations need to be addressed while they receive treatment? All these logistics should be considered during this phase of planning.
Additionally, most patients will need continued care after in-patient treatment. This may include individual therapy, group therapy, intensive outpatient programs, sober living arrangements, and support groups like Alcoholics Anonymous. Being familiar with post-treatment options is worthwhile so you will be prepared during the intervention and post-treatment care.
Establish the Intervention Team
Now that the intervention plan is starting to come together, it is time to start reaching out to the people you want to be present with. The holidays may present an opportune time to do this. As the holidays naturally lead to situations where friends and family gather, it can be easier to talk to everyone in person. 
Be prepared for some members to decline to participate in the intervention. Scheduling conflicts can present obstacles to establishing your desired intervention team. Interventions are likely to create an awkward, confrontational environment. Some people may be unwilling to participate, and that's okay. 
Once the team has been established, the intervention date should be scheduled. This can be anywhere from a few days to a couple of weeks. For life-threatening addictions, sooner is often better.
After establishing who will be on the intervention team and when it will occur, it is essential to establish a means of communication. Chat groups, email chains, and other digital methods of communication make it easier to keep everyone in the loop. Keeping communication digital makes it easier for the entire intervention team to remain engaged. 
Whichever communication method your team prefers, it is essential that the person suffering from addiction is not aware of the plan. Discretion should be used when deciding the best communication method for the team.
Elect Specific Consequences
This is often the most challenging step other than the actual intervention itself. It needs to be established that the person suffering from addiction will face the consequences should they decline treatment. Everyone on the intervention team should have their consequence established. This can range from forcing the person to move, ending a relationship, removing financial support, or being completely removed from the social group. 
Establishing consequences is by no means an easy task. After all, you want the person to receive treatment, not to feel punished. Nonetheless, establishing consequences is a critical part of the intervention. If there are no negative consequences to refusing treatment, the person may not feel obligated to better themselves. 
Additionally, only choose consequences if you follow through with them. Your intervention specialist can provide guidance and recommendations specific to your situation.
Prepare Notes on What to Say
Chances are, you have a lot of emotions and thoughts you want to express to the person suffering from addiction. While it may feel easier not to prepare notes for the intervention, they are a great way to keep the intervention on task. 
Writing out what you want to say will allow you to phrase things precisely as you wish. Written statements help minimize the risk of accidentally choosing the wrong words. Additionally, writing out what you want to say can provide some cathartic benefits to yourself.
Some participants will write out word for word what they want to say during the intervention, and others will prefer bullet points. No matter the preference, it is essential to keep things non-judgmental. A good rule of thumb is to start sentences with "I" instead of "you." For example, it is better to say, "I was heartbroken that you chose to drink instead of spending time with the kids," instead of "Your constant drinking is making you a bad parent." 
Prepared statements can be difficult, and it is perfectly fine to write several drafts. The intervention specialist can provide guidance on writing effective statements.
Hold the Intervention Meeting
At this point, the planning is complete, and the intervention should be conducted. Without providing the true reason, the loved one struggling with addiction should be invited to the intervention site. Once present, you should inform them that everyone is here because they love the person and are worried about their addiction. 
Members of the team will take turns expressing their feelings and concerns. Using prepared written statements will make it easier to keep the intervention in a loving, non-judgemental tone. The intervention specialist can help keep the entire intervention on point.
After everyone has read their written statements, the treatment plan should be presented. The loved one should be informed that you have already researched and found the best treatment facility to help with their addiction. Focus on the positives of the treatment center and why it was chosen specifically for your loved one. 
Should the loved one be hesitant to receive treatment, members of the intervention team should present their consequences. Consequences should be presented in a loving nature. Remind the individual that you want them to receive help. But if they choose not to, there will be negative consequences that they will have to deal with.
No two interventions are the same. Each will have its own ebbs and flows. That is the main reason to work with an intervention specialist. They can help with both planning and guiding the actual intervention.
Maintaining sobriety is rarely achieved alone. It requires receiving support from family and loved ones. After completing the intervention process, the intervention team should be prepared to offer emotional support throughout the recovery process. 
This can be as simple as checking in from time to time to holding celebrations for sobriety milestones. By having engaged social support, the risk of relapse is minimized. 
In most cases, the path to sobriety requires dramatic changes in everyday life. The person recovering will have to find completely new ways to cope with stress and frustration and often have to find a new group of friends. This is a challenging lifestyle change but can be made easier with a robust support system.
Tips to improve Chances of a Successful Intervention
Find the right intervention specialist
Having the proper professional guidance can make all the difference in achieving a successful intervention. Talking with several intervention specialists is recommended to find the right fit.
Don't have spontaneous intervention
A well-planned intervention is far more likely to be successful. While the holidays present an opportune time to intervene, given that family is in town, it shouldn't be rushed.
Interventions are inherently emotional events. Staging a trial with the intervention team can help everyone get a feel for the actual intervention.
As interventions will surprise the person struggling with addiction, it is common to hear complaints. To be better prepared, anticipate the protests and how to best lovingly counter them.
Ask for an immediate decision
During the intervention, you will want a quick decision from the loved one. It is common for them to ask for a few days to think it over. Allowing this only further enables the addiction and can induce a dangerous binge session. Be prepared to insist that the person receive treatment immediately.
What if Your Loved One Refuses Help?
Unfortunately, interventions do not have a 100% success rate.6There is a chance that yours will be unsuccessful, and your loved one will refuse treatment. The entire intervention team should prepare themselves for this possible outcome. 
While anyone can put a lot of effort into the intervention, it is ultimately up to the individual if they receive treatment. Should they reject treatment, it is important not to develop feelings of guilt or failure. 
Most importantly, the intervention team must be prepared to enforce the consequences established during the intervention. Failure to do so risks enabling addiction. In some cases, the enforcement of consequences may act as a catalyst for the individual to seek treatment at a future date.
Helping with an Intervention & Treatment During the Holidays
Addiction to drugs or alcohol can be dangerous and terrifying for loved ones. The holidays may be the opportune time to prepare an intervention and find your loved one help. A carefully planned intervention can lead to treatment and recovery from addiction. 
At Health Life Recovery, we believe in taking a holistic approach to achieve recovery. Our care center is designed to treat the mind, body, and soul. Our treatment facility is equipped for not only the treatment of addiction but also its underlying contributors. We provide outpatient rehab, addiction therapy, and dual diagnosis treatment.
Dr. Sanjai Thankachen
Dr. Sanjai Thankachen graduated from Adichunchanagiri Institute of Medicine in 2000. He completed his residency in psychiatry in 2008 at Creedmoor Psychiatric Center in New York. Dr. Thankachen is currently working with Pacific Neuropsychiatric Specialists in an outpatient practice, as well as working at multiple in-patient psychiatric and medical units bringing his patients the most advanced healthcare treatment in psychiatry. Dr. Thankachen sees patients with an array of disorders, including depression, bipolar illness, schizophrenia, anxiety, and dementia-related problems.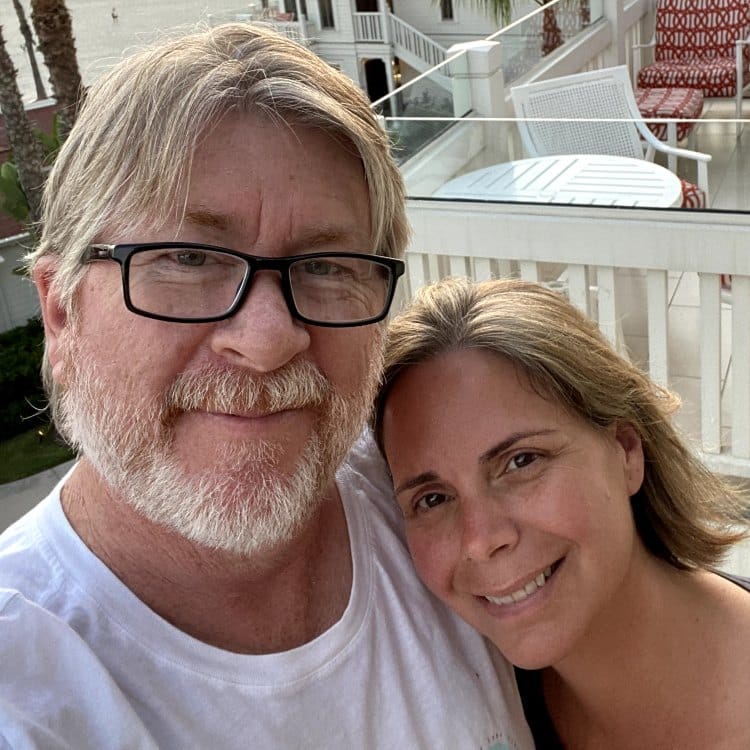 Edited for Clinical Accuracy By:
Sean Leonard is a board-certified psychiatric nurse practitioner. He received his master's degree in adult geriatric primary care nurse practitioner from Walden University and a second postmaster specialty in psychiatry mental health nurse practitioner from Rocky Mountain University. Sean has experience working in various diverse settings, including an outpatient clinic, inpatient detox and rehab, psychiatric emergency, and dual diagnosis programs. His specialty areas include substance abuse, depression, anxiety, mood disorders, PTSD, ADHD, and OCD.