Intensive Outpatient (IOP) Treatment
San Diego Addiction Treatment Center
Our Program Can Be As Little As 30 Days And Up To 365 Days
The intensive outpatient program (IOP) at Healthy Life Recovery is designed to help you break the cycle of addiction and help clients transition back into society. Patients in IOP are able to receive partial-day treatment while still residing at home or at a sober living residential facility.
Intensive outpatient programs are a great option for those who are no longer chemically dependent on drugs or alcohol and at high risk for relapse. Read further to learn more about IOP and if it is right for you or your loved one.
An intensive outpatient program can have a number of advantages over residential treatment or lower forms of outpatient treatment. For many people, a residential inpatient treatment program isn't always feasible. And, standard outpatient programs may not provide enough support and treatment for a person in recovery to maintain sobriety.
Most people have obligations they cannot completely dismiss to enter full-time inpatient treatment. They cannot just leave work or family behind for an extended period of time. Since the person in IOP lives at home and only receives treatment for roughly three hours a day, they can still manage most normal daily life activities.
The best candidates for IOP are those who have a safe and supportive living environment. Those who live in a household with family members or roommates that have a drug or drinking habit are not recommended any form of outpatient treatment, since they will be more susceptible to relapse.
IOPs are also not recommended for people who have severe addictions or co-occurring disorders. Someone with a severe addiction problem should pursue an inpatient detox and at least 30 days of an inpatient rehabilitation program to stabilize their mind and body.
Our Intensive Outpatient Program in San Diego consists of 10 to 12 hours a week of treatment. Treatment consists of individual and group therapy, and each client is recommended to attend 12-step meetings such as Alcoholics Anonymous and Narcotics Anonymous.
We ask that our patients in IOP come at least three times a week, and recommend 5 times a week. Treatment each day lasts roughly three hours. Plans, of course, can be adjusted and catered to each client's specific needs.
When you join our program in San Diego, you will be given access to individual therapy, group therapy, holistic therapy, medication management, vocational therapy, and case management.
Individual and group therapy sessions aim to address:
Relapse prevention and self-discipline
Behavioral health problems
Building structure in life
Get IOP Treatment in San Diego, CA
If you or someone you love is struggling with substance abuse, consider an IOP program with Healthy Life Recovery in San Diego. Our team of addiction specialists includes certified addiction therapists and clinicians who have years of experience in the field.
Don't let your obligations stop you from building the foundation for life-long recovery. Call Healthy Life Recovery at 844-252-8347 today.
Dr. Sanjai Thankachen graduated from Adichunchanagiri Institute of Medicine in 2000. He completed his residency in psychiatry in 2008 at Creedmoor Psychiatric Center in New York. Dr. Thankachen is currently working with Pacific Neuropsychiatric Specialists in an outpatient practice, as well as working at multiple in-patient psychiatric and medical units bringing his patients the most advanced healthcare treatment in psychiatry. Dr. Thankachen sees patients with an array of disorders, including depression, bipolar illness, schizophrenia, anxiety, and dementia-related problems.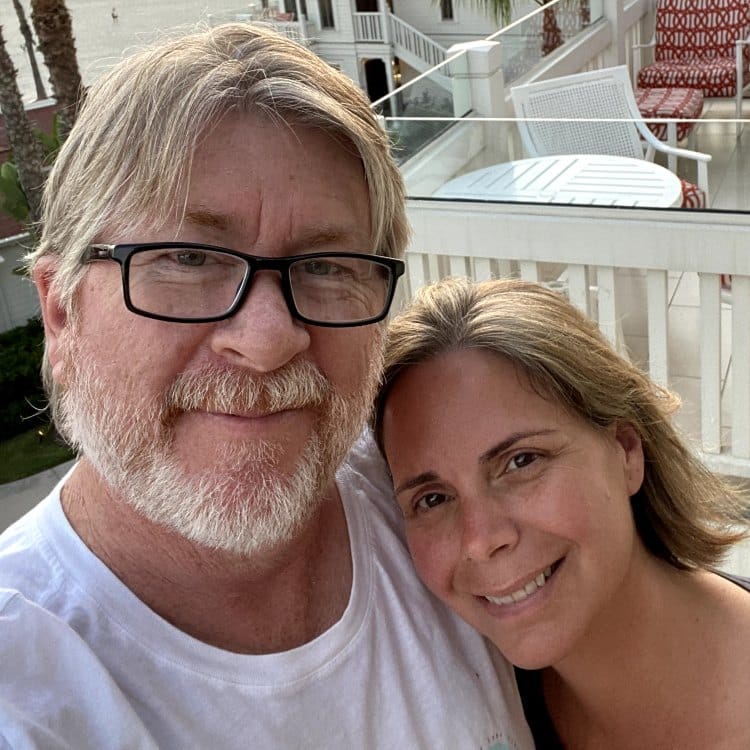 Edited for Clinical Accuracy By:
Sean Leonard is a board-certified psychiatric nurse practitioner. He received his master's degree in adult geriatric primary care nurse practitioner from Walden University and a second postmaster specialty in psychiatry mental health nurse practitioner from Rocky Mountain University. Sean has experience working in various diverse settings, including an outpatient clinic, inpatient detox and rehab, psychiatric emergency, and dual diagnosis programs. His specialty areas include substance abuse, depression, anxiety, mood disorders, PTSD, ADHD, and OCD.
Location
1010 Turquoise St.,
San Diego, CA 92109